We hear a lot about shelter dogs and cats, but here's a story about a shelter parrot that will make you feel good inside.
Nadia lost her mom in January 2022 and couldn't shake her feelings of sadness, so to help herself feel better she did something that had worked in the past: hang out at the rescue shelter for birds. That's where she met Vandal.
The workers told her Vandal she didn't want him because he was crazy. "He was hanging upside down, screaming," said Nadia. But she and Vandal formed an almost immediate bond and, after six visits, she took Vandal home.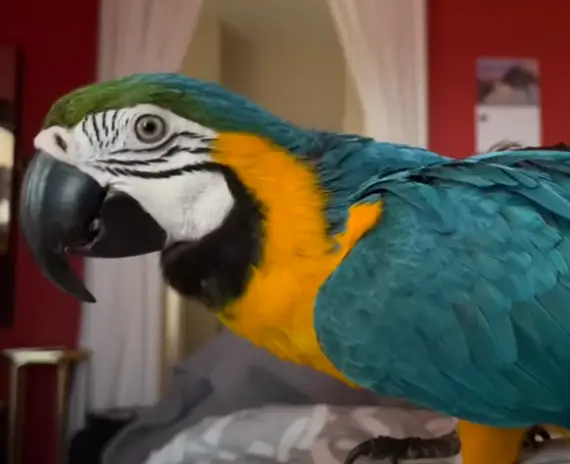 Nadia said it was the perfect match: "I feel like he knew I needed somebody to rescue me and he needed somebody to rescue him." Now Vandal's like a fourth child and calls her husband "Papa!"
This is adorable. Watch the full video below!
Please SHARE with your friends and family!