There are lots of talented people in the world. The video below features one of them. He is named Matthew Garwood and he is an incredible singer. At first glance, Matthew might look intimidating to some people because of his tattoos and piercings. But as kids, we have always been taught not to judge a book by its cover. And this man shows us why!
When he came onstage to audition for The Voice Australia in 2014, he shocked the audience by his choice of song. He sang a beautiful ballad from Andrew Lloyd Webber's The Phantom of the Opera, the timeless musical classic that has been captivating audiences for over three decades.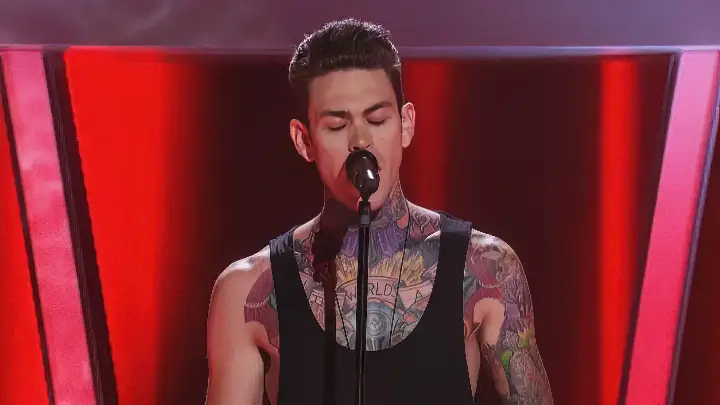 It tells the story of a mysterious and disfigured musical genius known as the Phantom who haunts the Paris Opera House, and it seems apropos given Matthew's looks (in fact, one wonders if Matthew is making any sort of statement about his looks and his singing ability).
His rendition of "All I Ask Of You" will leave you in awe! Ricky Martin didn't wait long to turn around and watch who was singing onstage. And though the other judges didn't press their buzzers, they seemed really captivated by Matthew. Watch the video below and please leave us a Facebook comment to let us know what you thought!
Don't forget to hit the SHARE BUTTON to share this video on Facebook with your friends and family.