Here's a Christmas routine by one of the world's most decorated synchronized skating teams that is sure to light up your holiday week.
In this video, Team USA synchronized skating team and 28 time U.S. National Champions, the Haydenettes practice their holiday showcase to 'Winter Wonderland' in preparation for the tree lighting ceremony in New York City's Bryant Park winter village.
The Haydenettes team is composed of members 17 to 23 years old from across the U.S. It was founded in 1979 in Lexington, Massachusetts, by Lynn Benson, a former national singles figure skating competitor and Ice Capades performer.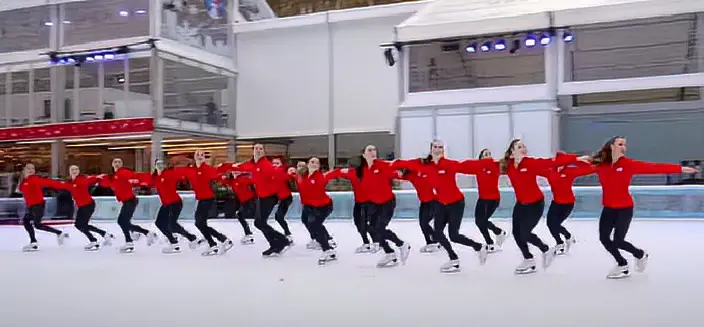 The Haydenettes are a senior-level team from Hayden Syncro, a world-renowned skating school. There are also the Ice Mates, a Novice level team, the Shooting Stars, a developmental team, and a host of other teams for different skill levels and ages.
WATCH the incredible performance below.
COMMENT and SHARE if you like this ice skating video.