Now that Christmas is over, it's a good time to think back on the good moments we shared–hopefully–with friends and family. Well here's a short video clip that shows what a great Christmas it was for one boy and we're thankful Mom and Dad kept the video cameras running.
The kid walks outside and Mom tells him there's a big Christmas present for him on the front porch, which is pretty obvious. And given it's size, you can probably guess what might be inside. But the best part of the video isn't the anticipation or even the surprise at what he gets. It's his reaction.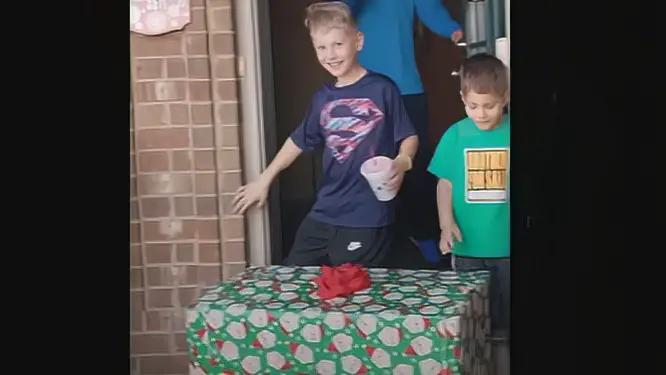 It's not every day you see a young boy who, for at least a few minutes, has just gotten everything he wanted in the world. This boy's reaction is pure and innocent and it captured my emotions so completely that I just had to share it with the world.
Watch the short video below (I promise you won't be disappointed) and please leave us a Facebook comment to let us know what you thought!
Please SHARE with your friends and family!