We often hear the "reduce, reuse, recycle" mantra but it doesn't seem to apply to a lot of things we don't use anymore. Well here's a woman that helps you make good on your commitment to reduce your waste.
It starts with a sweater. Many people throw away or give away their old sweaters once they are out of fashion. However, you can reuse this old piece of clothing and make it look fashionable. As weird as it may sound, you can make a beanie out of an old sweater. You may think that it won't look like one when you make it out of an old sweater. This is where YouTuber AndreasChoice proves you wrong.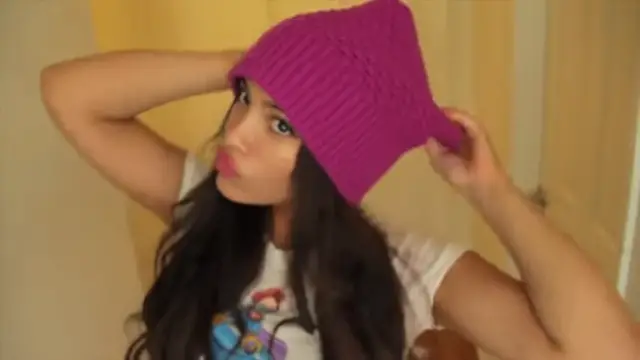 She uses the things that she could easily find at her house like scissors, glue guns, sewing kits, and scissors to make this beanie. With the help of an old sweater, she makes a trendy and extremely cute-looking cap.
This is one of the best DIY videos you will ever come through. You should definitely try it at home. Watch the full video below and please leave us a Facebook comment to let us know what you thought!
Don't forget to hit the SHARE BUTTON to share this video on Facebook with your friends and family.