If you know the name Susan Boyle, you are well aware of her endeavors. During the 2009 Britain's Got Talent her name came to prominence when she performed the iconic song "I Dreamed a Dream" from the Broadway musical Les Misérables.
Susan's voice echoed through the walls and stunned the judges with the skillful performances they were witnessing.
Soon after Susan Boyle became a household name. The audience began rooting for her success. Her renditions of "I Dreamed a Dream" surged the tickets in the Vancouver production of Les Misérables. Although she came second in that season of the show, the industry had already realized her talent.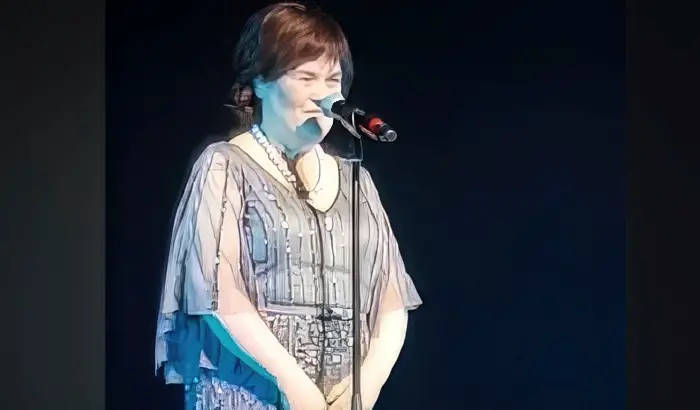 Susan is no ordinary singer, her vocal skills are astonishing. She is able to sing songs with enough grace and infusion of her take in the rendition. She even performed for the Queen's Diamond Jubilee Pageant in Windsor Castle.
Her albums I Dreamed a Dream and The Gift became a great success, making her the third act ever to rise in UK and US sales twice in the same year.
Please press play and enjoy her take on "Hallelujah," originally from Leonard Cohen. The famous song has been covered by many artists old and new. But every version is slightly different from the others. And please leave us a Facebook comment to let us know what you thought!
Don't forget to hit the SHARE BUTTON to share this video on Facebook with your friends and family.