American clog dancing derives its roots from the traditional folk dances of the British Isles, Africa, and indigenous American culture. The dance has been evolving through different states, finally becoming a sensation these days.
Many people enjoy this dance form; however, in a routine that was posted on Youtube. A particular lady seems to catch the viewers' attention and has garnered some praise for her skills. In the clip below, the girl on the blacktop is enjoying the routine from the very beginning of the dance.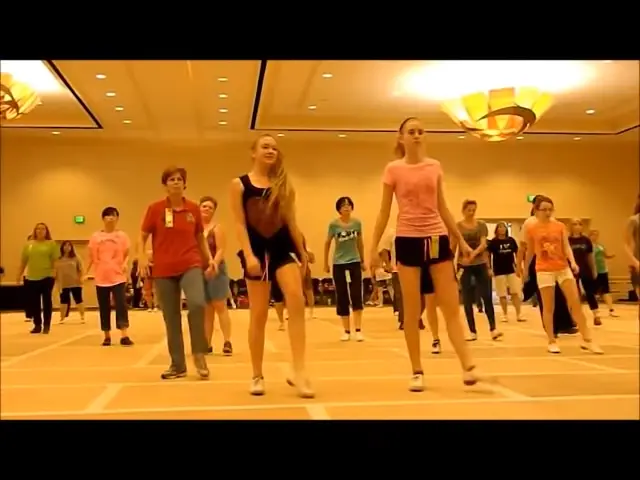 So many dancers on the back are following the command to the same dance steps. However, her natural touch and flares to the routines stand her out in the crowd. Furthermore, she has a bright smile on her face and magic on her legs. The whole performance is hypnotic.
Her proud mom films with pure joy. She adds," She has been dancing in various forms since the age of 18 mos. This video was from her second year at the National Clogging Convention with her friend Jacki." Now she is more into other dance forms such as contemporary, lyrical, and hip hop. But with such talent, she will conquer any dance form. Please press play and enjoy this relaxing dance routine. Do share your praise in the feed.

If you really enjoy this dance form, please share it with your loved ones.