Street performances are fun but sometimes they are downright amazing. Here's one that's garnered over 9 million views in just a few months on YouTube.
DØVYDAS
is a Florida-based street performer who's known to be very good, he has his own YouTube channel that has over 1.4 million subscribers. He's playing on the street one day and, after talking to a woman in the crowd, asked if she'd like to sing with him.
He probably didn't know the woman was Laura Michaels, another YouTube singer, who has an amazing voice.  After a little warmup and synchronization, the two start playing and the result is magic.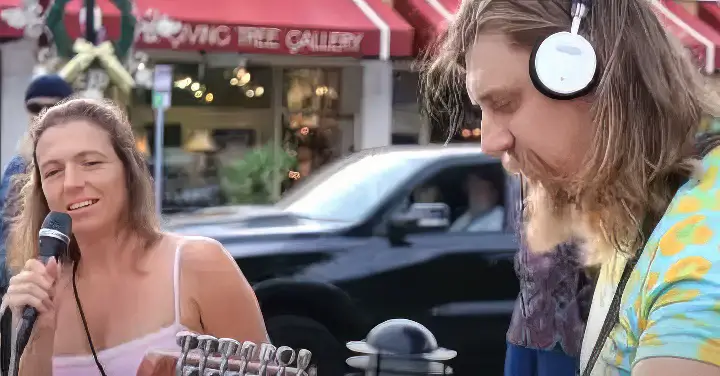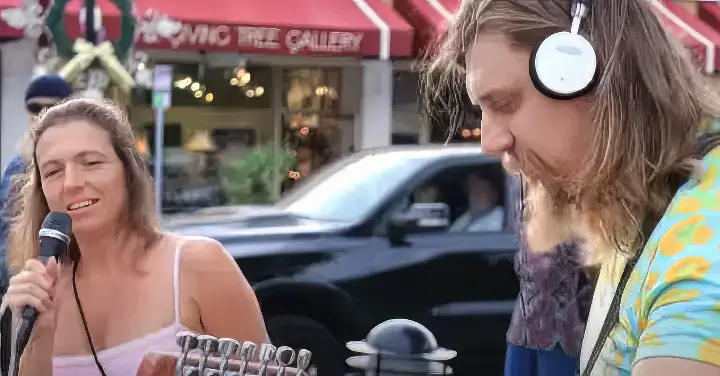 The song is "Stand by Me," the classic originally by Ben E. King in 1961 but since covered by dozens of artists (with King's version ultimately inducted into the National Recording Registry by the Library of Congress, as "culturally, historically, or aesthetically significant").
As these two get rolling, the crowd starts filming and eventually she gets them to sing along. It's a great impromptu performance that probably made the day for everyone involved.
So cool. Watch the full video below and please leave us a Facebook comment to let us know what you thought!
Don't forget to hit the SHARE BUTTON to share this video on Facebook with your friends and family.