"Straight No Chaser" was formed at Indiana University almost 20 years ago in 1996. This all-male a cappella group has since then performed all over the country. In 1998, this group performed a Christmas medley which went viral with over 18,000,000 views. They are really talented and are pretty hilarious as well!
In this video, they got back together almost 10 years after their original hit of 1996. This was one of their first reunion shows in 2008. They perform a Christmas medley where they fit in a whole bunch of songs together. But the end result will make you laugh. "12 Days Of Christmas" is the main piece, but they also add in some pop songs here and there!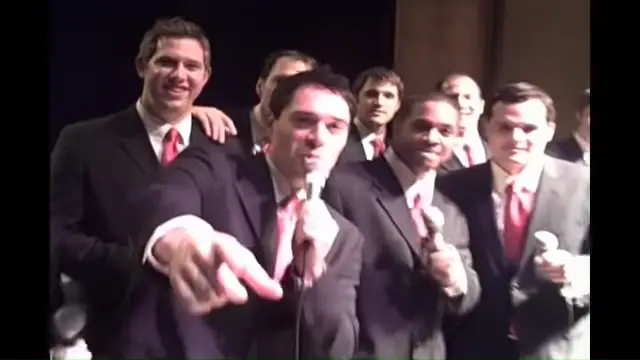 Watch this hilarious performance below! I would love to go to one of their shows! What about you? Share your thoughts with us in the comments section!
Don't forget to SHARE this great Christmas medley with your families and friends!!