Pets are a wonderful addition to your family. They bring lots of joy and happiness into your world, and they provide you with the best of company. They are also very entertaining. You will never have a boring day with them by your side. Most families prefer dogs as their pets, but there are those that just love being around cats. Cats are just as cute as dogs, and they are just as loving (even if they don't seem so at first). Featured below is a sweet cat video that is sure to make you smile!
Meet Stina and Mossy. These adorable felines were 10 years old when this video was taken. Their mom says that they are usually always fighting. But on this particular day, she saw something very different from the norm. She entered the room and found her two cats having a pretty deep "conversation" with one another. She found it to be really cute, so she ended up recording the whole thing on her camera. You are going to melt when you see what it captured.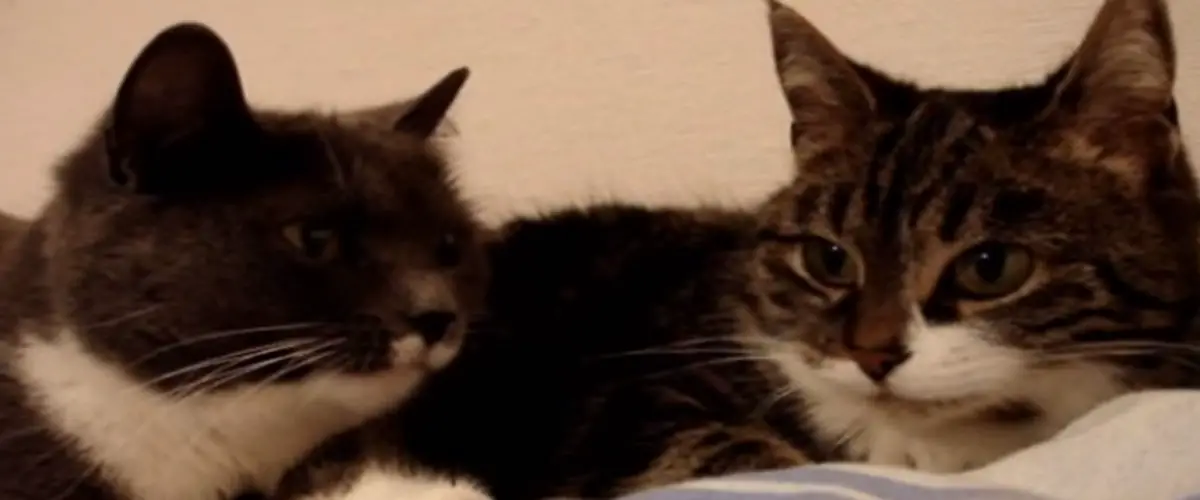 The owner says this was a really unusual moment since she was so used to their arguments. She thinks they might be reconciling their differences. According to her, they went on like this for almost an hour. I wonder what they are chatting about! Watch this precious clip below! What did you think about this? Share your thoughts with us in the comments section!
Please SHARE this adorable video with your family and friends!