"Call Me Maybe" by Carly Rae Jepsen was released in 2011 and became a massive hit, reaching the top of the charts in over 20 countries. It was nominated for two Grammy Awards in 2013 and has been certified Diamond in the United States, indicating that it has sold over 10 million copies.
And it's still very addictive. It still has a tendency to get stuck in your brain. Therefore it is not really a surprise that it was such a huge hit. And, it appears it was also a huge hit in the military.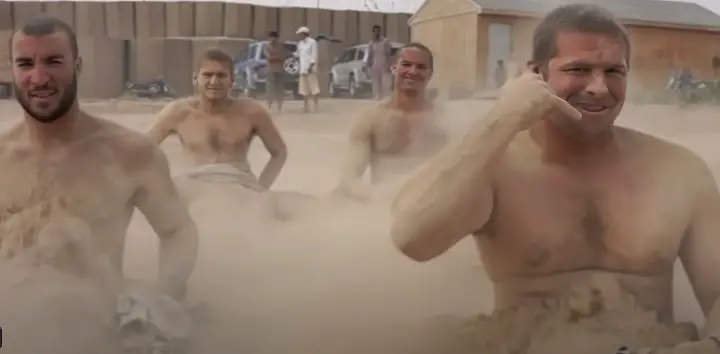 In the following video, some soldiers can be seen performing lip-sync of the song. It is ridiculous but so freaking funny! I have seen a lot of soldier videos before, but this one was quite different and I am sure it is going to unforgettable!
These soldiers are deployed in Afghanistan and they took inspiration for this video from the Miami Dolphins Cheerleaders. They have recreated everything similar to the Dolphin's video and you're going to crack up when you see it! Watch the full video below and please leave us a Facebook comment to let us know what you thought!
Don't forget to hit the SHARE BUTTON to share this video on Facebook with your friends and family.