Don't judge a book by its cover. That is exactly what comes to my mind when I see places like this. This house in Deerfield, Illinois is well-known for its unusual shape. It's called the "Pie House" or "Skinny House" because it's skinny and shaped like a pie.
According to zillow.com, the house was built in 2003 and has been featured on The Tonight Show with Jimmy Fallon, The Chicago Tribune, and countless media outlets around the world. It's named after it's appearance "Skinny House".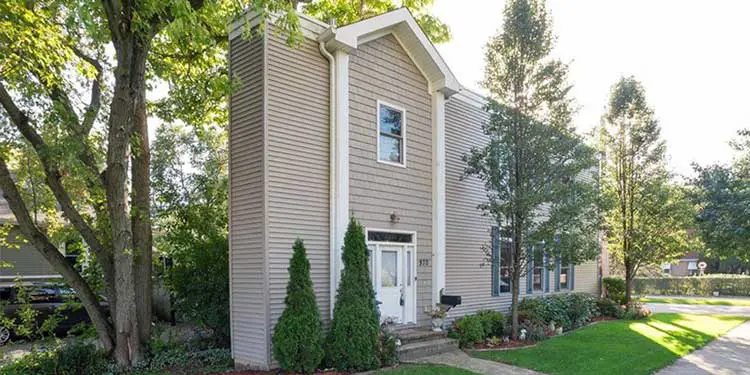 Coldwell Banker Realty, the home's realtor, claims that the inside is much larger than it appears on the outside. So it's not all that skinny after all. It is built on a 3,876-square-foot triangular lot, hence the house's shape. The property was sold for $260,000, and the realtor made sure prospective buyers were aware that the storage and bathroom are located on the home's skinny end.
Coldwell Banker mentioned that the home's original owners faced the challenge of building on only 40% of the lot. They were compelled to follow a Village of Deerfield ordinance that states that 'houses built in the area must allow space between homes and roadways.' And this was their solution. Watch the full video below and please leave us a Facebook comment to let us know what you thought!
Don't forget to hit the SHARE BUTTON to share this video on Facebook with your friends and family.