The culture of passing down inheritance is one of the most sacred rituals. The value, memories, and stories behind these things are priceless. However, with time, they get rustic, and proper maintenance becomes a necessity.
Likewise, Jack Shelly is renovating a 200-year old cottage. The young lad who lives in Mullinahone, Ireland, has embarked on a new project, which would make his ancestors very proud. Jack's grandfather bought the house at the age of 29 in 1959.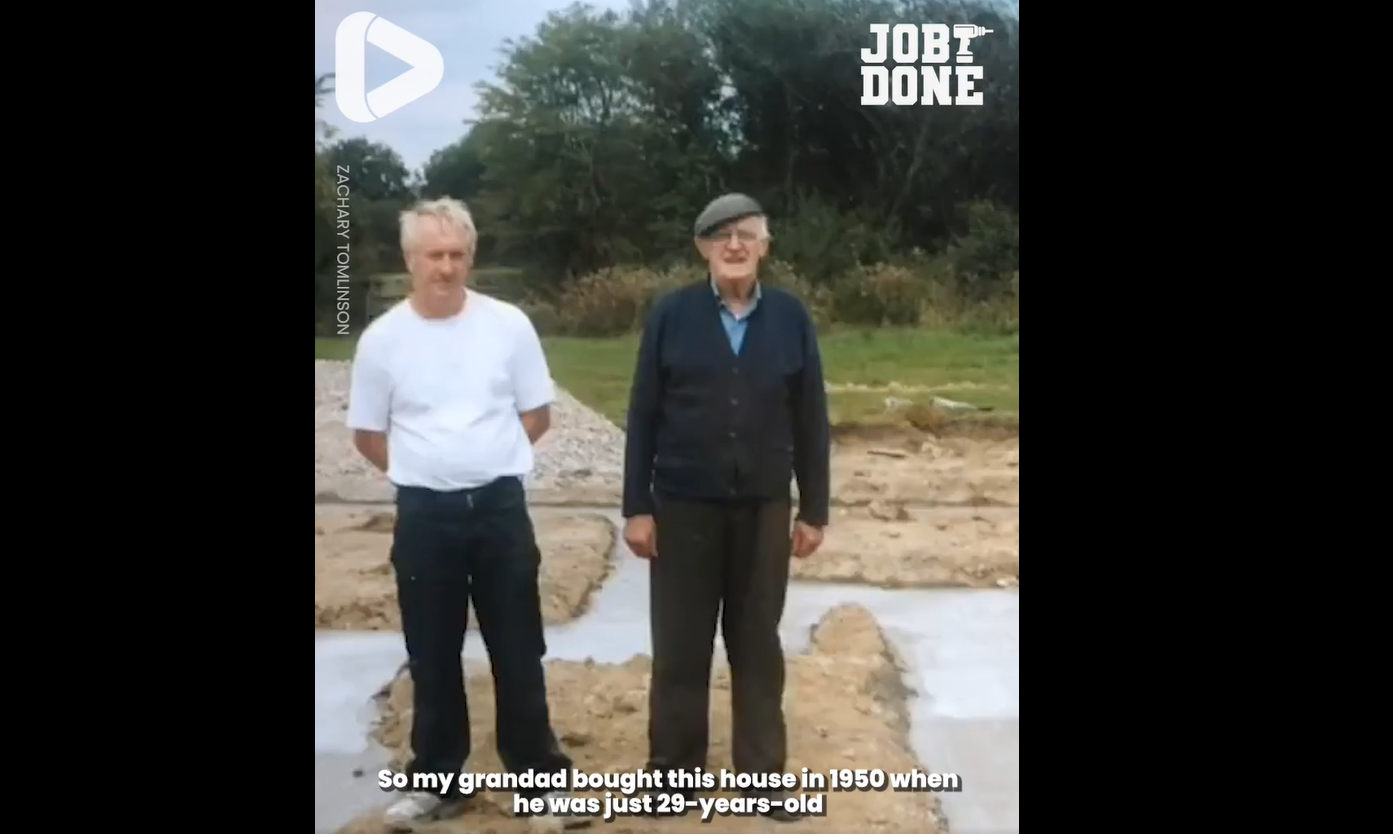 For decades, the house stood tall and beautiful. Unfortunately, after Jack's grandad died, the establishment fell into disarray. Without proper care, the house slowly begins to deteriorate. Upon seeing this, Jack decided to renovate the home and bring it back to life. Furthermore, his father was ready to help.
Therefore, the two started working hard on the cottage to transform it into an Airbnb. They posted the first few works on Social media. Pretty soon, many were interested in the project. Initially, they begin to clear out unwanted materials. After the thorough cleaning, they started adding the basic stuff like roofs, doors, paints, etc. Due to the heavy work and limited human resources, the deadlines are getting pushed. But the transformation is very satisfying to witness. Please press play and share your thoughts in the feed.
If you enjoy watching this dedicated hard work, kindly share it with your loved ones.