A lot of physical labor and monetary funds get into making a house. Along with that, one gives in a lot of time in supervising the building process. Once the house is fully built, turning it from a house to a 'home' is another lofty task. Now, imagine putting all this effort and seeing your home getting destroyed in seconds right in front of your eyes! Terrifying indeed.
Jason Sawyer and his wife's doorbell camera captured the exact moment Hurricane Dorian ripped off their house. The couple had spent the weekend securing their property at the Boardwalk RV park before returning to Raeford, where their house was located. After the destruction caused by Hurricane Durion made news, Sawyer and his wife looked at the footage from their doorbell camera as they saw their house having a modern 'Three Little Pigs' moment.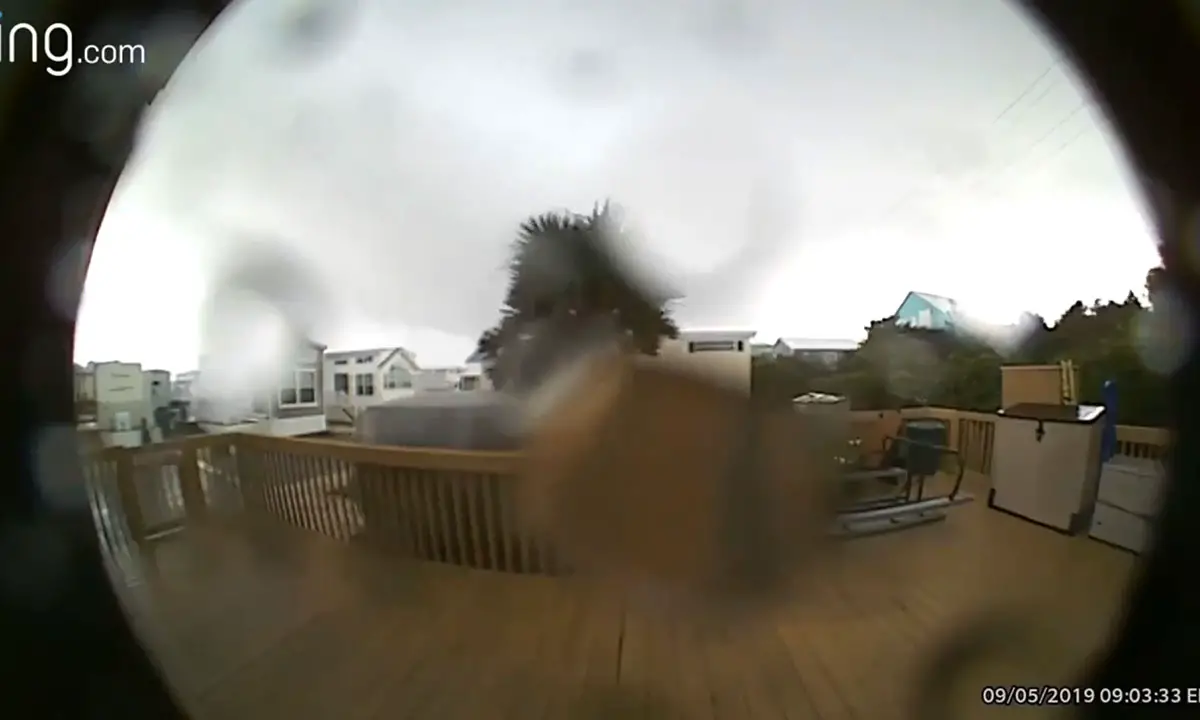 The horrific footage left the couple with little to do. Of course, they knew it was bad but they did not realize how bad it was. Sawyer laments about his house's destruction but feels relieved knowing about his neighbors' safety.
WATCH the doorbell video below to feel the chills, similar to what the couple felt. The sound of the approaching hurricane is agonizing!
COMMENT your safety measures for such situations and SHARE this video with everyone.