There are some situations where we don't mind being alone and others where we would desperately like to have a companion. Like this guy–I'm pretty sure he'd like to have some help to fix this problem.
The whole video is footage of a man who comes back to his parking spot to find his scooter is blocked and boxed by two much larger vehicles. One of them, it appears, is parked improperly because it has completely blocked him in (even if it wasn't on purpose, it was certainly rude).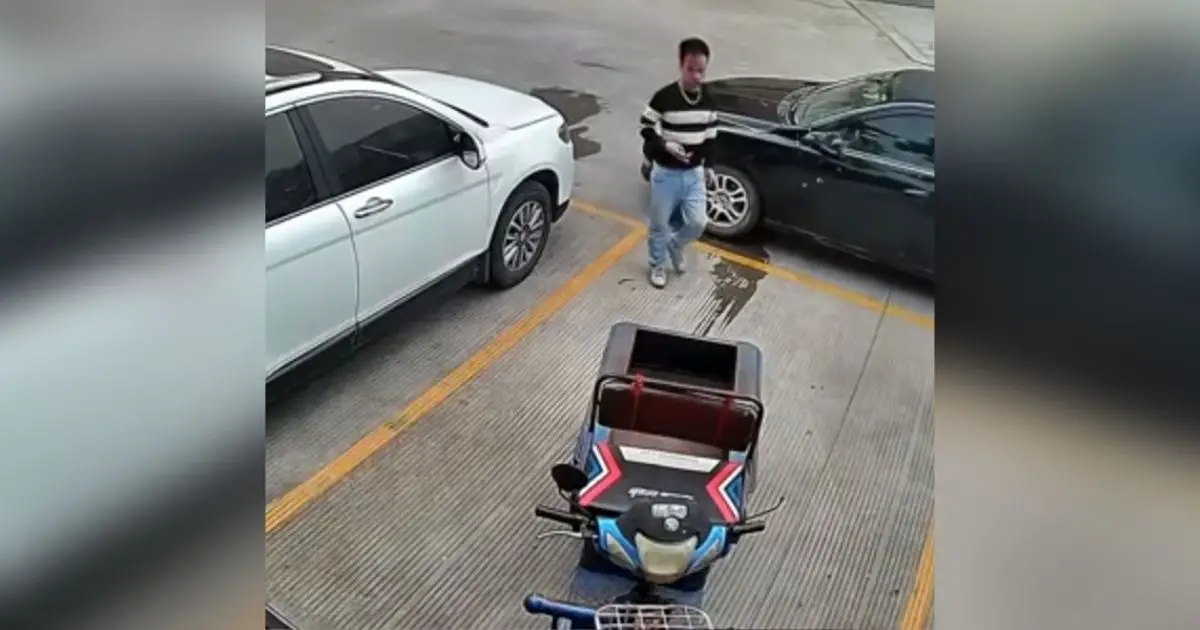 Given this situation, there really wasn't much he could do because the car owners aren't around. Because what he does next shocked me–and the entire internet! He could not get his scooter through the gap, so he literally picked the car up with all his might and moved the car slightly away.
Crazy! Isn't it? Watch the full video below and please leave us a Facebook comment to let us know what you thought!
Don't forget to hit the SHARE BUTTON to share this video on Facebook with your friends and family.