Skating, a sport enjoyed by many, has been around for decades now. Hence, every year a group of people joins together in a stadium either to enjoy the performance or perform for the crowd. Involving many jumps and impeccable landing on an accurate position already looks like a lot of math.
Regardless, the individual athlete or couple impresses the audience with an undeniable spectacular performance. However, synchronized skating raises the bar high; unlike the other two, it takes a skaters team. The objective here is to glide across the ice in a unit.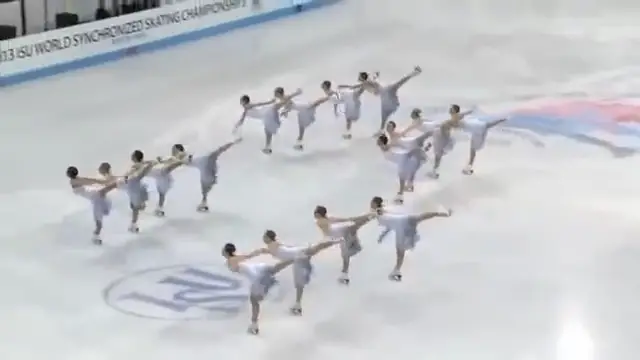 The clip below displays a Russian Synchronized Skating Team performing their routine during the 2013 World Skating competition. Colloquially known as "World Juniors" and "Junior Worlds," was hosted in Milan, Italy. It involved men and women individual figure skating with pairs and ice dancing.
Though the Country had not much luck in the men's department, the other three were a triumph for Russia. Even this act gained a gold medal for the Country. And why wouldn't it, the amazing ladies, flawlessly dance over the ice on the famous song "I Will Always Love You" by Whitney Houston. They avoid any mistakes, making the audience applauding throughout this fantastic choreography. Please take a look at this skillful impressive ice dance by the hardworking squad. And share your afterthoughts in the feed.
If you really enjoyed watching the completion, please share it with your loved ones.