In terms of dementia, Alzheimer's disease is by far the most prevalent form. Alzheimer's is a progressive disease that can affect a person in a variety of ways over time, from mild memory loss to an inability to hold a conversation or react to their surroundings This disease affects brain regions responsible for cognition, memory, and language. An individual's ability to perform routine tasks may be severely impaired.
Kelly Riding is an obvious doting son. He has an extraordinary relationship with his 90-year-old mother, who has Alzheimer's disease.  It is not easy to see the person that you love in so much suffering. Especially, when its your mother. But most of the time, there isn't much that can be done.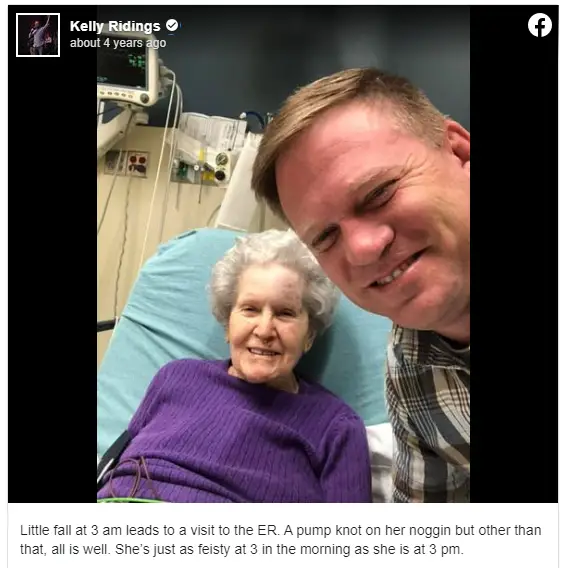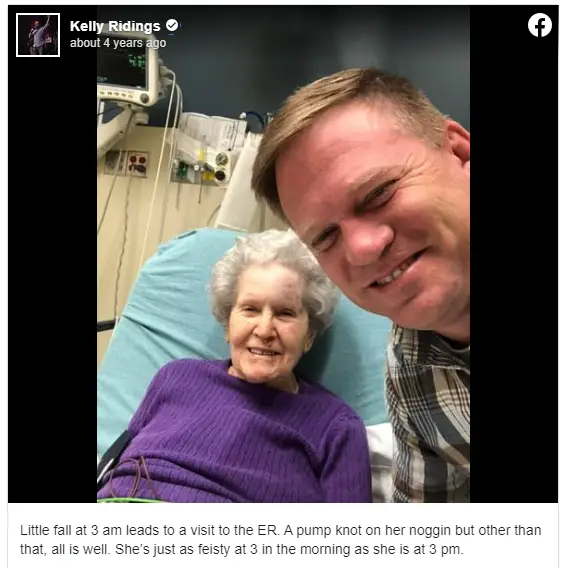 While Kelly's 93-year-old mom lost all memories to Alzheimer's, her musical side kept holding off.  Kelly's ailing mother was unable to speak to him, so he used music as a bridge to connect with her. His mom pulls up a chair and starts strumming a guitar in this heartwarming home video. She may have trouble remembering words and music, but she can still play by ear.
Kelly sits down next to his mom, and they begin to sing in harmony, creating something that's more than just a song. The degenerative brain disease Alzheimer's can rob its victims of their memories and mental faculties, but it can't rob them of their appreciation for music.
Kelly first posted his duet with his mother five years ago when she was 88 years old.  The song choice of "Poor Wayfaring Stranger" is especially touching because of the relevant lyrics that discuss the journey and healing that occurs after life on earth. I am not going to lie, the song really had me crying.
After that, they have made many duet. While each and every one of their duet is beautiful, this one hits it hard. Watch the full video below and please leave us a Facebook comment to let us know what you thought!
Don't forget to hit the SHARE BUTTON to share this video on Facebook with your friends and family.