Let's be honest; most of us have thought about what we would do in a robbery scenario. Moreover, some may fantasize about how they'd save everyone in the room from the robber! Meanwhile, some people may have everyone's safety as their priority. However, in this case, two men had no time to think when an armed robber invaded a grocery store probably because they were too busy, shoplifting!
Although you can't justify shoplifting, I'm sure you can agree that it's not the most heinous of crimes. Unlike a robbery with an assault weapon, shoplifters don't do direct harm to people. But when these two skateboarders went to steal a few snacks in a grocery store, they could have never expected to be the heroes who save the day!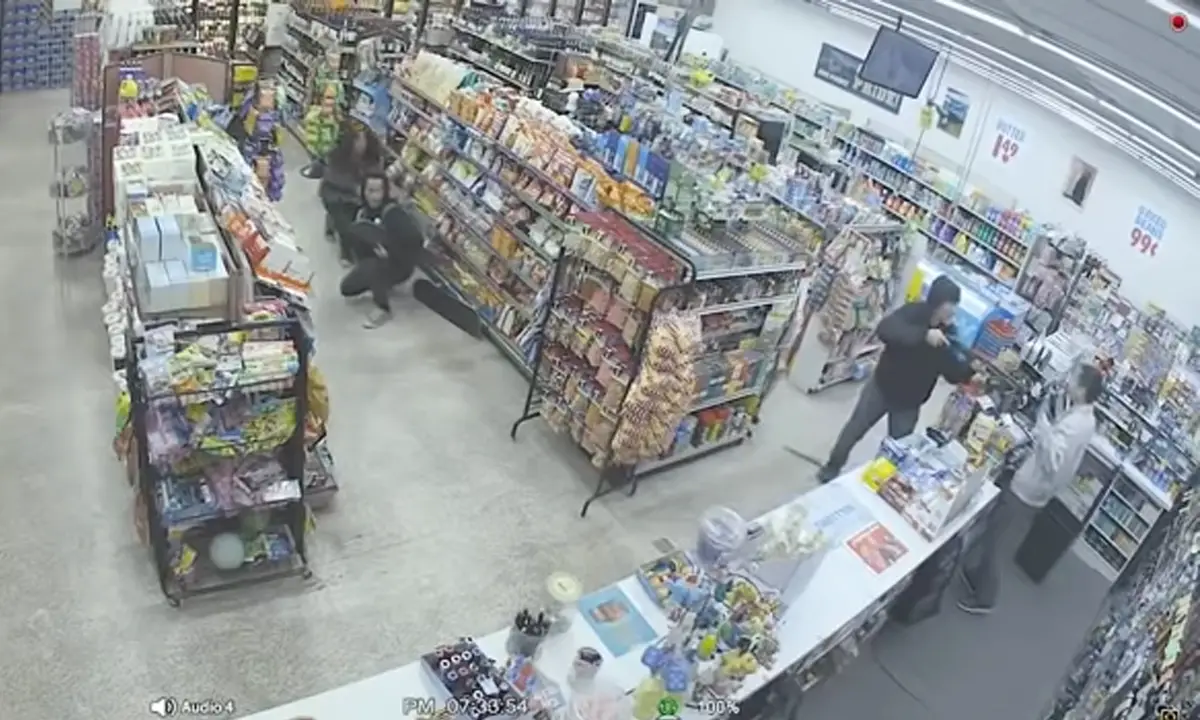 As the security camera shows, the guy in the black hoodie distracts the cashier as his partner quickly grabs and stuffs his bag full of snacks. Suddenly, a robber with a large gun comes into the store and points it at the cashier. But he witty shoplifters quickly come up with a plan. One guy slides the skateboard near the robber while the other attacks him from the back. Together, they knock the perpetrator down. Furthermore, they grab their skateboards, hand the gun to the cashier and scramble out of there!
Watch the men in action below:
And please COMMENT and SHARE!