The FBI reported an estimated 81,341 armed robberies and 33,220 carjackings in the U.S. in 2019, and crime has only gotten worse in most U.S. cities since then. So it may not be all that unusual for an armed robber to stick a gun in a cab driver's face and tell him to hand over the money. What is a little unusual, however, is when the situation turns out like this.
In this unbelievable video from Reading, Pennsylvania, an armed robber covered up with a hoodie and a mask gets into a cab, puts a gun on the driver and tells him to hand over his money. The driver does with no problem.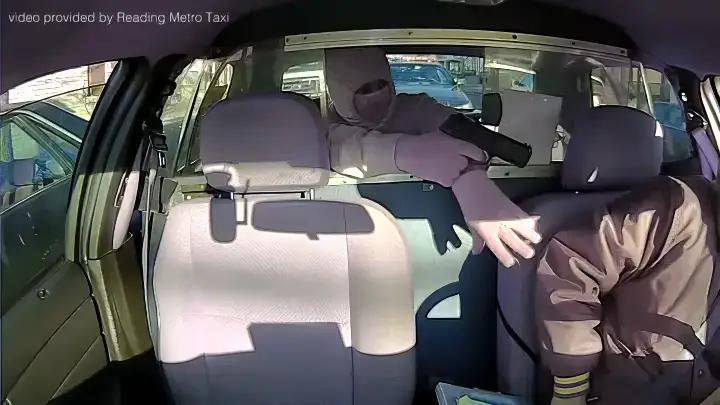 Then the robber tells him he also wants his wallet and his phone. The driver pleads with him that he needs his phone and doesn't want to hand it over, to which the robber responds he can give him what he is asking for or die.
Then, in an unbelievable stroke of luck, the driver looks in the rear-view mirror and sees a sight that would normally be a cause for alarm but in this case is a cause for incredible relief: flashing blue and redlights. Watch the full video below and please leave us a Facebook comment to let us know what you thought!
Don't forget to hit the SHARE BUTTON to share this video on Facebook with your friends and family.