Crime has been on the rise lately. According to the FBI's Uniform Crime Reporting (UCR) Program, there were approximately 268,000 robberies reported to law enforcement agencies across the U.S. in 2019. Of those, approximately 41,000 involved the use of a firearm. And the number went up to about 275,000 in 2020. So this story comes as no surprise. 
In the clip below, a masked man walks to into a Los Angeles hotel. He asks the price of a room to the clerk. After that, the individual pulls out a gun and demands money.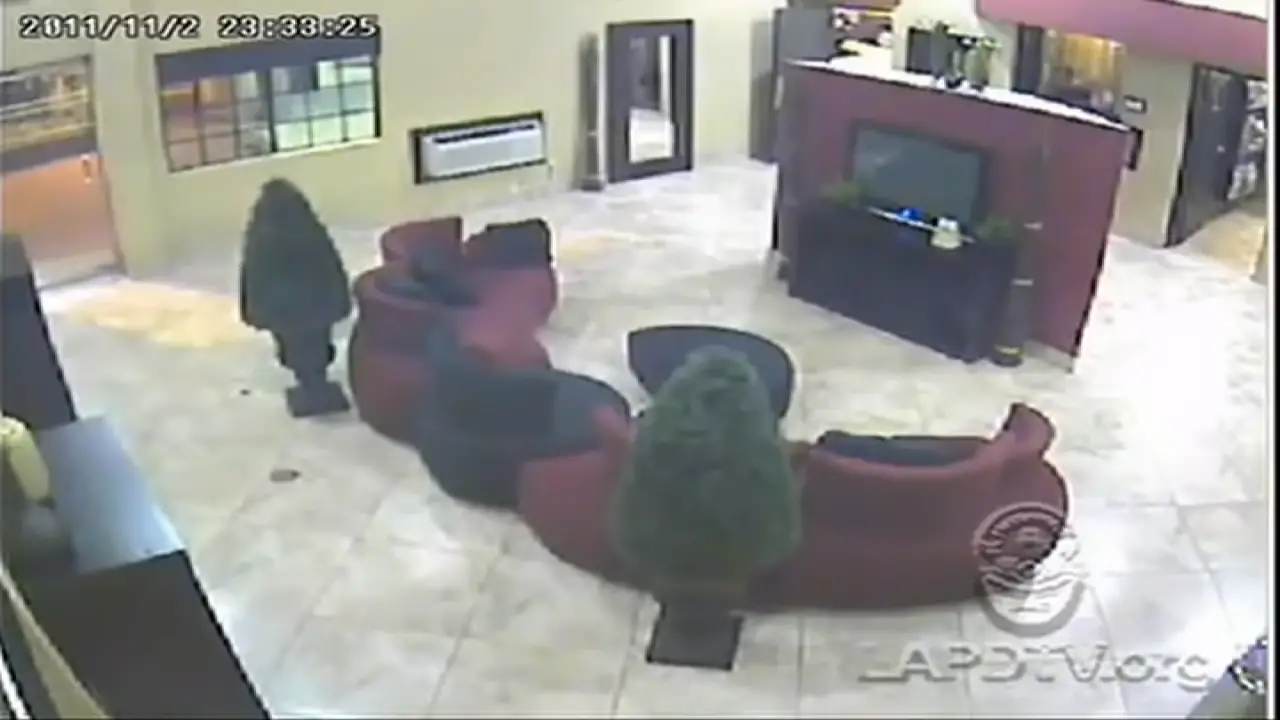 Two martial art experts come down from the lift during this heinous crime was taking place. Therefore, they immediately spring in action and take down the thief. The two-person manage to take the gun from the burglar and call the police.
Subsequently, the cops arrive and take the robber away. Whether it was good luck for the clerk, bad luck for the robber or just plain coincidence, I am thankful the clerk didn't get hurt and the thief got caught. Watch the full video below and please leave us a Facebook comment to let us know what you thought!
Don't forget to hit the SHARE BUTTON to share this video on Facebook with your friends and family.