A few years back, robbery was a job for the night. However, desperation seems to play its role. Daylight stealing is a new crime that's questioning the safety of the work environment.
In the clip below, a masked man walks to into a Los Angeles hotel. He asks the price of a room to the clerk. After that, the individual pulls out a gun and demands money. Two martial art experts come down from the lift during this heinous crime was taking place. Therefore, they immediately spring in action and take down the thief.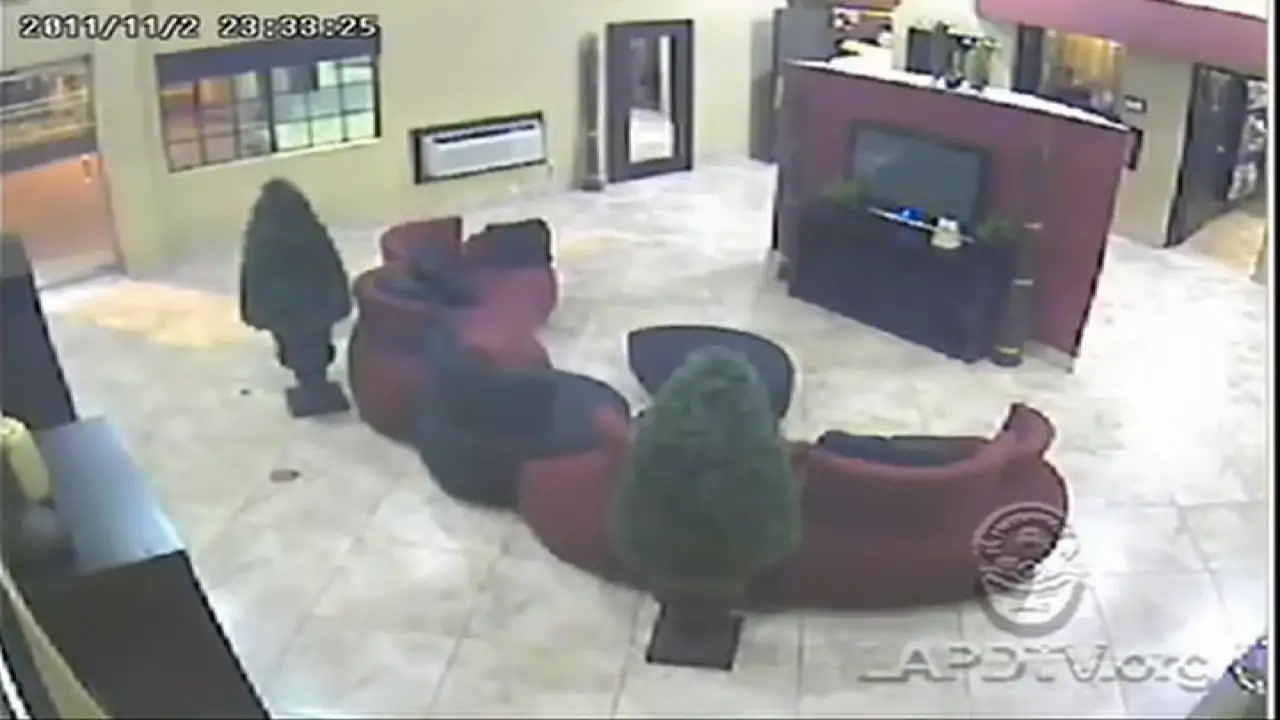 The two-person manage to take the gun from the burglar and call the police. Consequently, the cops arrive and take the robber away. Is it luck or just plain coincidence? But, whatever it was, I am thankful no one got hurt.
Don't forget to comment on your views on the matter.
Please share this video with your loved one and always be safe. It's a scary world out there.