According to the National Highway Traffic Safety Administration, there were an estimated 721,885 motor vehicle thefts in 2020. Here's a video about a man who got so tired of people breaking into his vehicle that he took matters into his own hands–and the result was a viral story viewed over 12 million times.
Brendan Batt of New Orleans, Louisiana, parked his car on the street because he didn't have a garage. In a four-month period, his car was broken into eight times. "It's so frustrating and there's nothing you can do about it," Brendan said.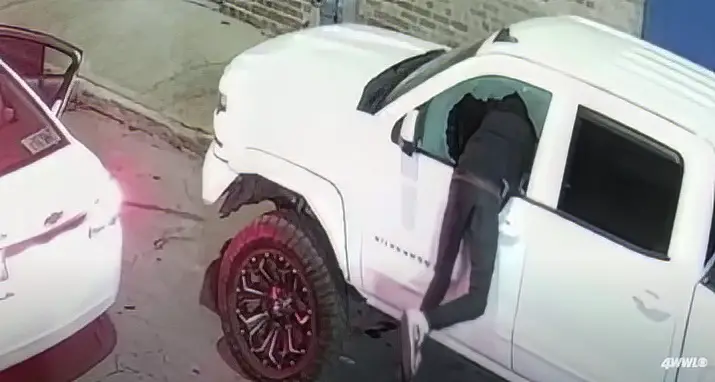 He even joked about it, saying the glass repair shop near his office knows him so well that he doesn't even have to introduce himself when he calls.
So after the eighth time, Brendan finally decided enough is enough. He set it up for weeks: a flash-bang grenade was rigged to blow inside the vehicle. And sure enough, a thief comes by and attempts to break in. Watch the video below and please leave us a Facebook comment to let us know what you thought!
Don't forget to hit the SHARE BUTTON to share this video on Facebook with your friends and family.