Folding clothes may not seem that hard after you've learned how. But, it's a different story for a fitted sheet. Trying to stack them with sheets is a bother. They are convenient but, can be a huge problem when you want to fold them neatly with you other bedding. Learn as this woman folds a fitted sheet with such ease.
In under two minutes you can learn how to neatly put away sheets. You can also double your space instantly when a fitted sheet is properly folded. This amazing technique is actually simpler than we think of it to be. Watch as you can learn how to fold the fitted sheet which has always been a mystery your whole life.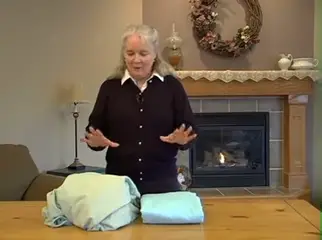 Watch the video. What did you think? Let us know in the comments!
Please SHARE this with your families and friends!