We've heard of people rescuing abandoned dogs and cats and trying their best to find them a home. It's easier to rescue domesticated animals because they're mostly friendly. But this video is a different case. It's about people rescuing hundreds of wild animals.
A farm in China bred foxes for their furs. These animals were bred domestically and they used them for clothing purposes. But now, they're finally getting a sense of freedom, all thanks to animal activist Bohe.
Bohe worked all her life rescuing animals, especially dogs from Chinese meat farms. But this time around she saved the lives of more than a hundred foxes. They were taken to a Buddhist nursery as it was a temporary shelter for the foxes.
All the 174 foxes are in a cage before taking them to the shelter. And the moment they see the open land, it was the most beautiful scene.
The fox farm was about to shut down and the foxes would be left alone in the woods. And since the foxes were domesticated, the chances of them surviving in the woods was very less.
Thus, Bohe, with the help of animal rescuer Karen Gifford, was able to rescue the poor animals and give them a proper home. And since they can't be left out in the wild, they're planning to build them a sanctuary and keep them there.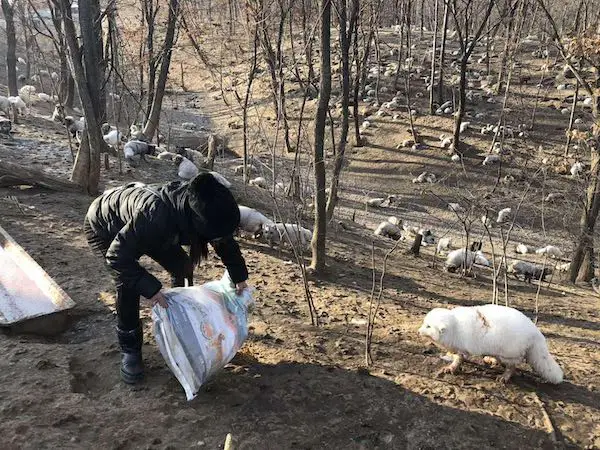 She stated:
"Tears of joy!!! Omg omg omg can you imagine??? They are born in the spring and skinned in the winter! But because of Bohe and her supporters in China and my supporters here too these foxes will be safe from harm and fed for the rest of their lives! These precious creatures now being able to run and play and live."
WATCH the rescue video below.
COMMENT and SHARE to applaud their rescue mission.