Dance can be quite sexy and sultry when two people do it with dedication. It is not every day we see a couple perform such amazing dances.
This couple takes the cake when it comes to a sensual performance. Their body moves to their chemistry with one another is unbelievable. The man knows how to control his partner's body while the woman dances to the beat in just the right way.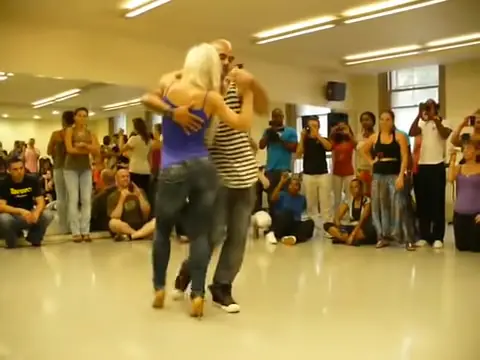 After the Kizomba dance performance went viral people were enthralled by the blonde woman who is made for this performance. The couple and this dance have to be the perfect match. No other Kizomba performance can beat this one.
You will love this couple! Watch the full video below!
Please SHARE with your friends and family!