Dancing can be quite sexy and sultry when two people do it with dedication. It is not every day we see a couple perform such an amazing dance as this one–it's called Kizomba.
Kizomba is a popular dance style from Angola, Africa. It is a sensual dance that is characterized by its slow, romantic moves and close embrace. It is a fusion of African and Caribbean rhythms and is danced to a variety of music, including both traditional and contemporary. Kizomba is known for its focus on connection and feeling, rather than on flashy moves. The dance often involves strong eye contact between partners and smooth transitions from one step to the next.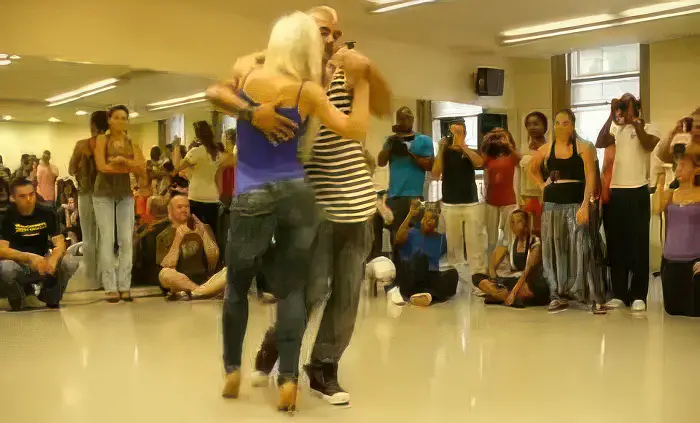 This couple takes the cake when it comes to a sensual performance. Their body moves to their chemistry with one another is unbelievable. The man knows how to control his partner's body while the woman dances to the beat in just the right way.
After the Kizomba dance performance went viral people were enthralled by the blonde woman who is made for this performance. The couple and this dance have to be the perfect match. No other Kizomba performance can beat this one. You will love this couple! Watch the full video below and please leave us a Facebook comment to let us know what you thought!
Don't forget to hit the SHARE BUTTON to share this video on Facebook with your friends and family.