Did you watch the performance by Shawn Mendes and Camila Cabello at 2019 Video Music Awards? It was an off the terrestrial one as the two artists sang with their voice like a bar of sweet chocolate melting between the lips which taste is like heaven flowing down to the earth.
In this video, Karolina Protsenko a Ukraine born 11-Year-old girl performs the same song "Senorita" that was sung by Shawn and Camilla, her performers blew the mind of bystanders who were cheering her on as she performed. She does it with so much skill that made the bystanders donate and drop tips in her busk bowl. She is such a talent to watch out for.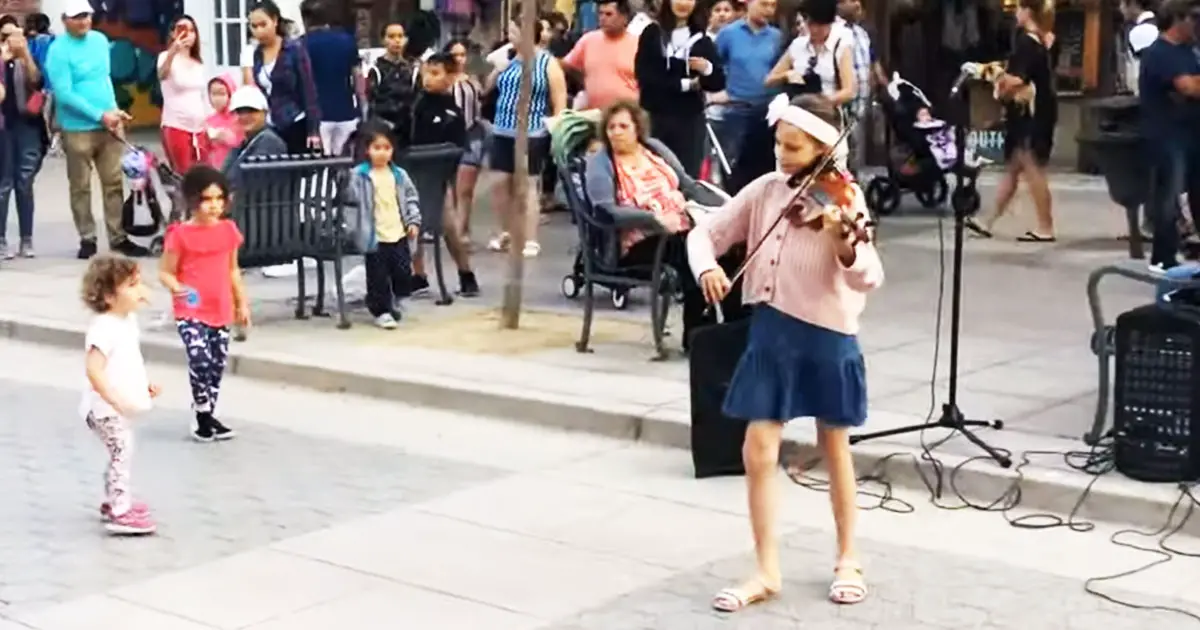 She started violin lessons when she was 6 years old after her family moved from Ukraine to the United States in 2014. Karolina began busking in late 2017. Santa Monica 3rd Street promenade is Karolina's preferred place to play
In less than 2 years, her fan base had grown into several million, in over 50 countries. Her videos on YouTube and other media sites have been viewed well over 100 million times. Karolina is classically trained and learns popular songs very quickly. On average she takes about 1 hour to learn the song and she makes her own arrangements and as she says "I add some notes". Karolina Protsenko is a talent to watch! She is a musical genius.
You can check out this video, I bet you, would like to listen to her violin performance over and over again. And do SHARE this talent to the world!