It was such a black day when Rob Pitts, a 16-year veteran of the Terre Haute, Indiana Police Department was killed on May 4th while investigating a homicide. On the day of his funeral, people, from all over, soldiers, citizens lined the road to give their last respect, Police from all over were part of the procession. It was a funeral fit for a hero. Officer Pit's car became a memorial.
When it was about time for Rob's 5-year-old boy Dakota to return to school for the first time after his father's funeral, he had a simple request. His uncle retorted that Dakota wanted a policeman to take him to school but Rob got more than what he requested as 70 police officers lined the walkway to his school to welcome him. At this juncture in the video, my heart was heavy. I couldn't control the spillway of eyes as a flood of tears ran down my cheeks. It was awesome support from the police officers. Rob wore his father's badge to school and also got a SWAT T-Shirt from the SWAT.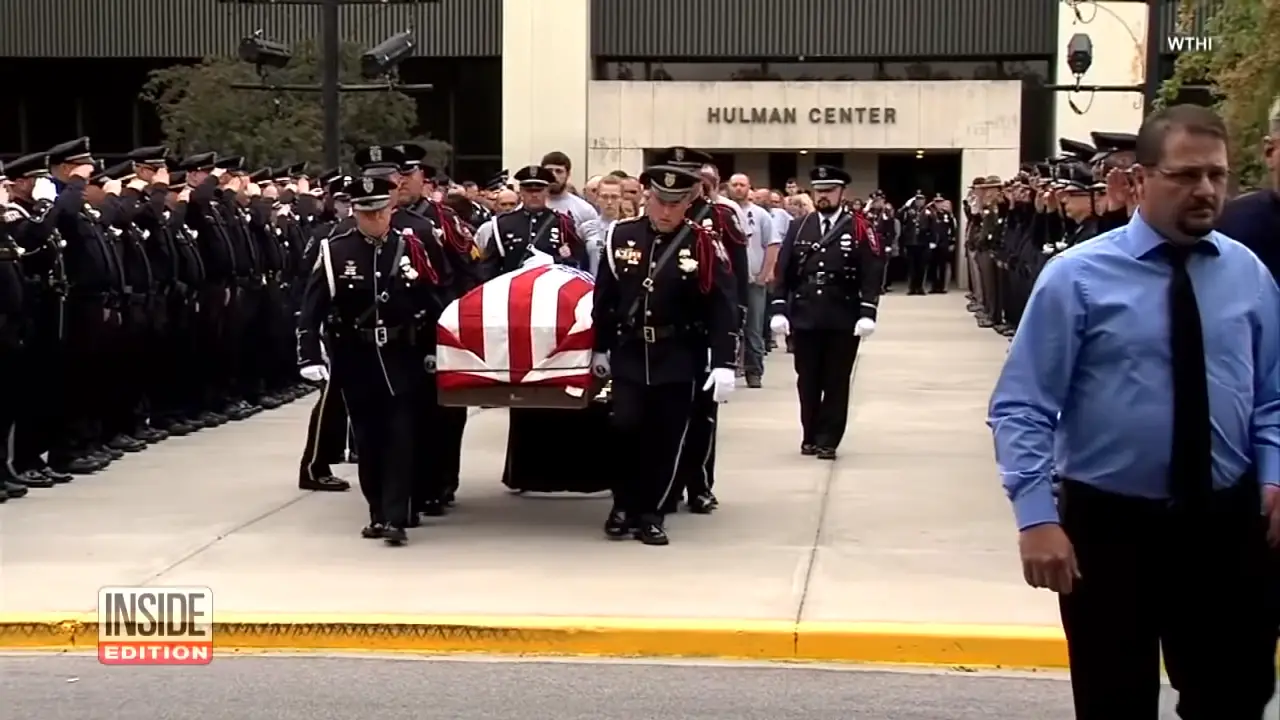 One of the officers that spoke in this video said even though his father no more, his memory stays on. Several people also commented on the social media and the video about the memory they had with the dead.
Our police officers give a lot and even put themselves in harm's way to keep our country safe. Please like and SHARE this video to show your support for our police.