Dance is surely a form of expression. People all around the world dance as one of their passions, or hobbies, or both.
There is barely a person in this world who would admit to not loving to dance. One may or may not be a good dancer, but when he is happy, we are more than sure that the person starts dancing. Likewise, it really does not take a lot for a person to go viral on the internet. A good amount of wholesomeness, and you're good.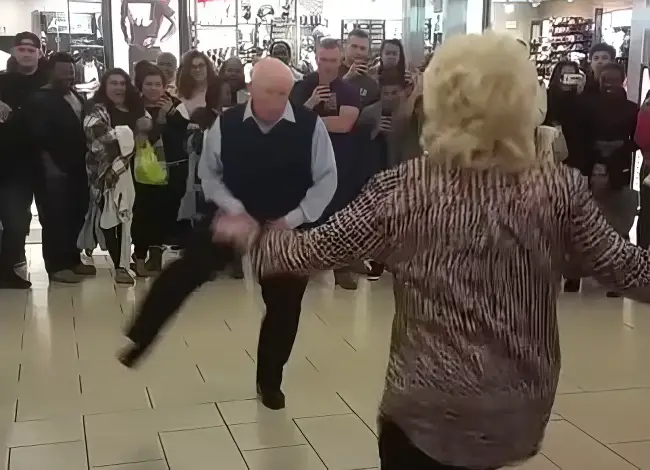 This video will make you fall in love with this elderly couple. Nick and Emma Nicholas of Fredericksburg, Virginia, have been married for over 50 years now. We know they are still head over heels in love with one another when we see them perform "Uptown Funk".
This 2014 song by Mark Ronson and Bruno Mars is an absolute masterpiece in itself, but this couple's moves make it better. Watch the full video below and please leave us a Facebook comment to let us know what you thought!
Don't forget to hit the SHARE BUTTON to share this video on Facebook with your friends and family.