Who doesn't like babies? They are the most adorable human life form on planet earth. Their unpredictable nature of doing things has been a massive focus of the internet.
With one search, you will be provided with an abundance of videos filled with babies. From short clips to the long compilation, the wondrous world of young ones is fantastic. Much of their activities is a pure imitation of the grown-ups in the house.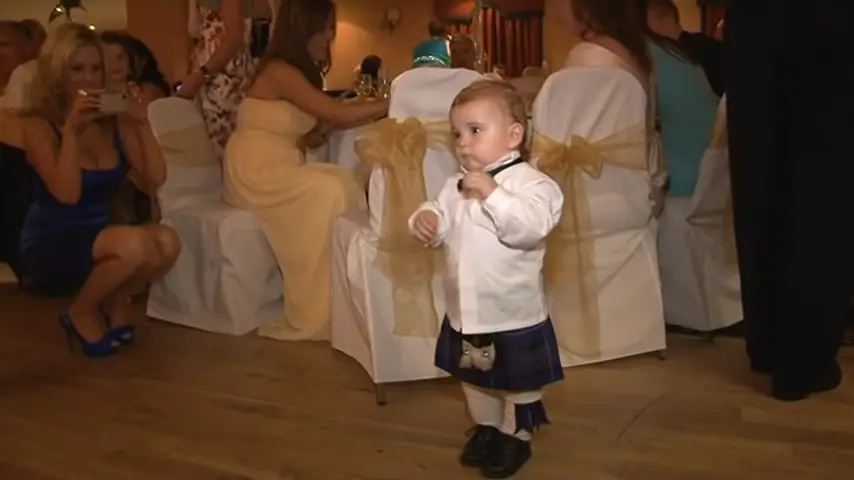 We had the delight to watch a little boy list his most hectic day to mom, where he was ready to build a house and buy a car. Furthermore, we were in love with the toddler who hugged her father in the middle of military service. The list is endless. Hence we have another adorable baby boy showcasing his moves.
The story pans into a Scottish wedding, where the band is playing the usual music. But the toddler dancing in his kilt is the start of the attention. From the look on his face, the performance looks like a serious once for him. He is moving his cute hands up and down. Once the crowds cheer loud, the Scottish lad occasionally moves his body too.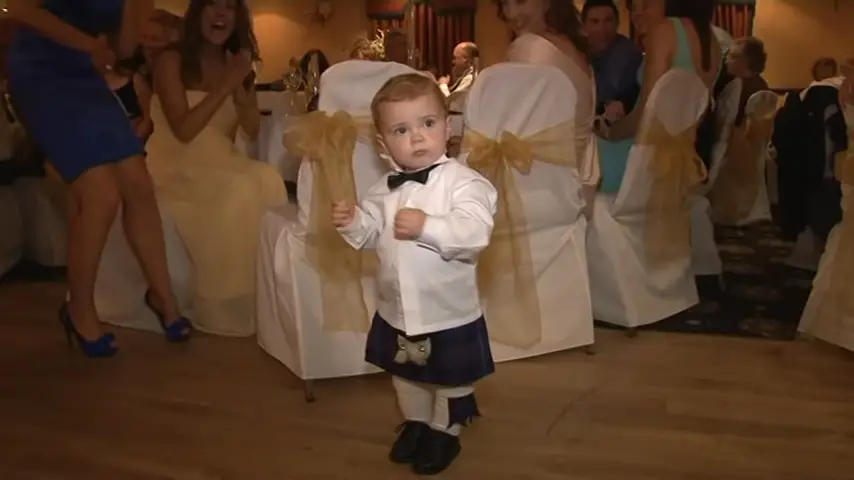 I hope you enjoy this entertaining dance act from the little one. Please share any similar story in the feed.
Kindly share this joyful clip with your loved ones.
What do you think?