We've all seen baby videos, and even baby dancing videos, on the internet. But here's one with a little cultural flair from a baby in a kilt.
The wee Scottish lad in the video is Ryan, who's attending a wedding in Glasgow. Ryan obviously loves his heritage because when the Scottish music begins to play, he starts moving to the rhythm. Traditional Scottish dancing includes the Highland Fling, the Sword Dance, the Seann Triubhas, and the Gaelic Reel. It is typically performed in kilts and is accompanied by traditional music, usually from a bagpipe or fiddle. I'm not sure which of those dances Ryan is going for, but he's clearly dressed properly for it!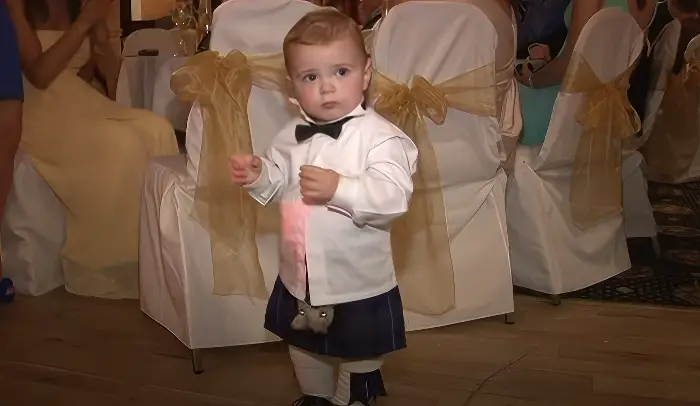 After at first appearing to only direct the music like a conductor, Ryan gets his whole body into the act. Those around him encourage him on and little Ryan becomes one of the highlights of the entire day!
I hope you enjoy this entertaining dance from the little one. Watch the full video below and please leave us a Facebook comment to let us know what you thought!
Don't forget to hit the SHARE BUTTON to share this video on Facebook with your friends and family.