It's easy to get cabinets these days. You don't have to wait for a carpenter to make it from scratch like the old days, you can get them delivered from retailers like Ikea, Home Depot or Lowes without ever leaving your house. But here's a dad who started with those cabinets but went the extra creative mile to make something great for his kids–on a budget.
Chris Haider is a real dad but also the virtual dad to about 250,000 subscribers on his DIY channel HandyDadTV. Haider gives out useful tips on remodeling and renovations, and one of the most impressive ones is this hack where he builds a platform bed from seven kitchen cabinets.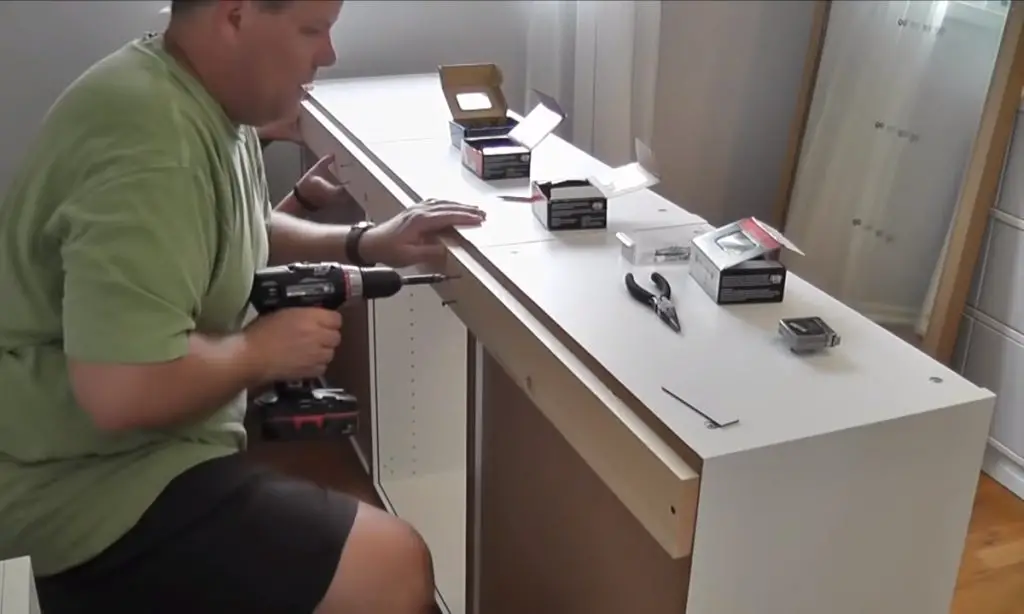 Chris shows step by step how to turn these cabinets into a full size bed with massive amounts of storage, drawers aplenty for all the kids clothes and "stuff." It even has steps for the kids to get into bed!
This hack puts an end to toys and clutter, plus makes your kids the envy of the neighborhood for cool sleeping space. Watch how he makes the impressive bed below and please leave us a Facebook comment to let us know what you thought!
Don't forget to hit the SHARE BUTTON to share this video on Facebook with your friends and family.