Even at an early age, some toddlers can be feisty and ready to pick up a fight. Especially the high-kicking tot featuring in the clip below. Furthermore, the kid is not jumping strangers in the street. He seems to be engaged in a fierce battle with the authorities for his granny.
The laws in mainland street for the vendors are stringent. No one is allowed to set up a shop without a license. But for many, this is not an option given the extra charges they have to pay. Chengguan is the urban management team force appointed in the mainland of China. Their job is to track down illegal vendors without proper documents. Not just that, they also administer sanitation, parking, and landscape rules.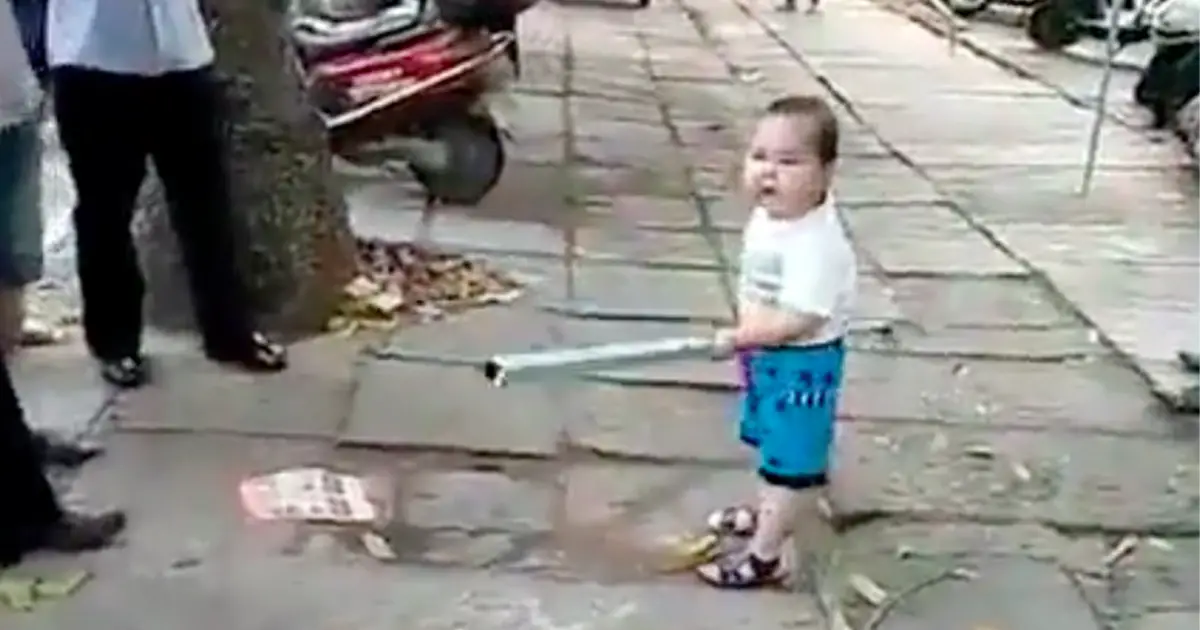 During one of their routine search, they stumbled upon this older woman. Without the essential permit, Chengguan didn't allow her to set the shop. The grannie's grandchild was having none of it. He began scaring the officers off the premises. Moreover, he even brings up a long pipe to exemplify the seriousness in his tone.
Please press play and enjoy the kid defending his lovely grandma.
Kindly share this clip with your loved ones.
What do you think?