When you're a patient, hospitals can be a really terrifying place to be. It has a certain aura to it that can make you feel uncomfortable or even scared at times. Especially when you're a kid, you might feel a little nervous around doctors and the treatments you might undergo can be pretty painful. In Michigan, a little girl who has been in and out of the hospital had these exact fears whenever she is in for her treatments.
This 8-year-old adopted Chinese girl named Evie has been blind since birth due to being born without eyes. This little girl has always been scared whenever tests for seizures is being done to her. It's hard enough to experience frequent hospital treatments being done to a person, what more to a young blind girl. As often as Evie goes to the hospital, she never gets used to these tests and gets scared all the time. But one time during her seizure tests, a musical therapist was brought in to help ease her fears.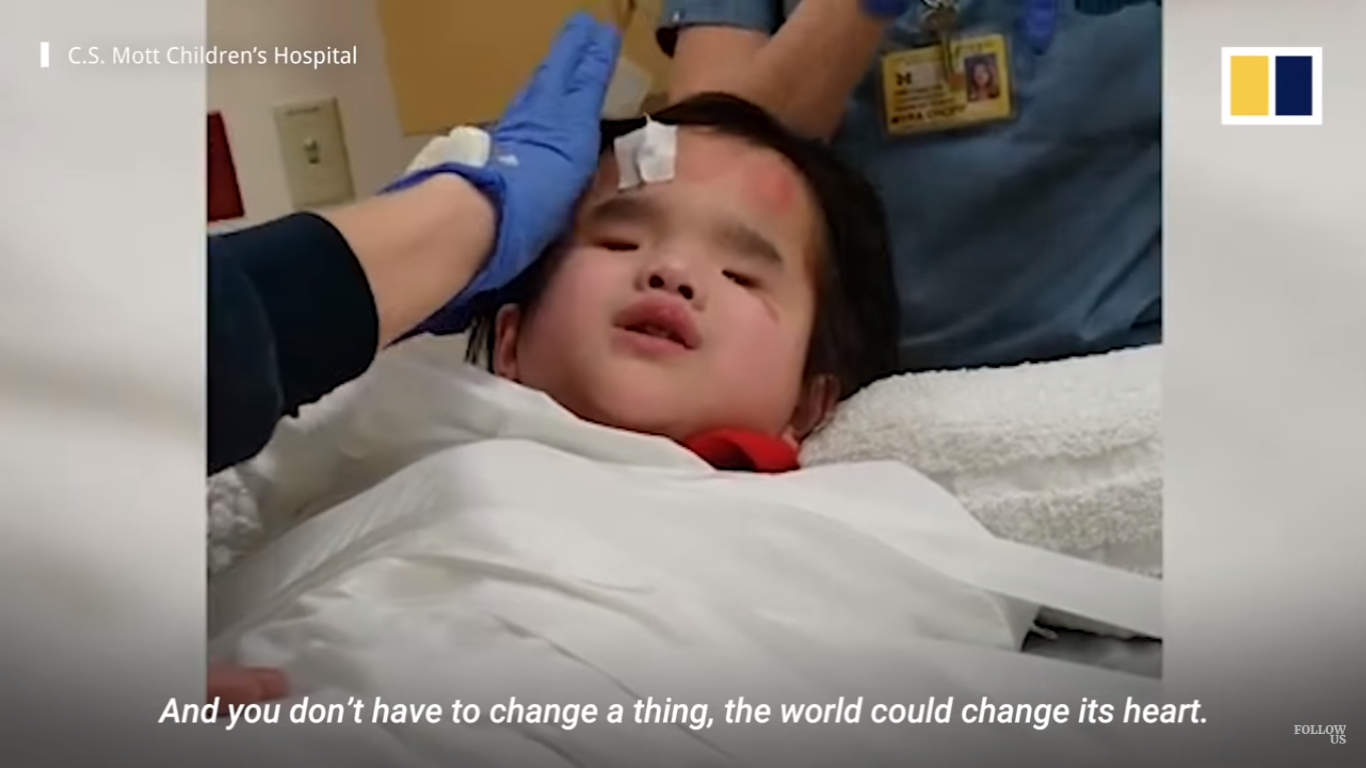 The therapist encouraged Evie to sing her favorite song while the said tests were being done. She has always been fond of music so they thought that this might help her overcome her fears. As seen in the video, Evie begins to sing a song entitled "Scars to your beautiful" during one of the tests. At first you can hear her voice quiver but eventually calms down as she continues to sing the song until the end. With such an angelic voice, Evie sings from the heart and finally faced her fears with the help of her love for music. The video of this brave little girl has gone viral since and has been touching people's hearts all over the world.
Take a look at this brave girl as she finally overcomes her fears by singing. Watch the video below.
Isn't she amazing? With the help of her loving parents and her therapist, she has now found something to help her get through all of the treatments without being scared.
Please share this amazing story with all your friends and family!