Children are very innocent and at many times entitled to their own parents. They don't seem to realize or even understand that dad and mom are a loving couple.
This hilarious video of a baby went viral on the internet. The adorable little one is Sami. Sami does not like it when her dad kisses her mother. This toddler keeps shouting at them. She definitely wants all her dad's love by herself and does not like sharing any with her mother.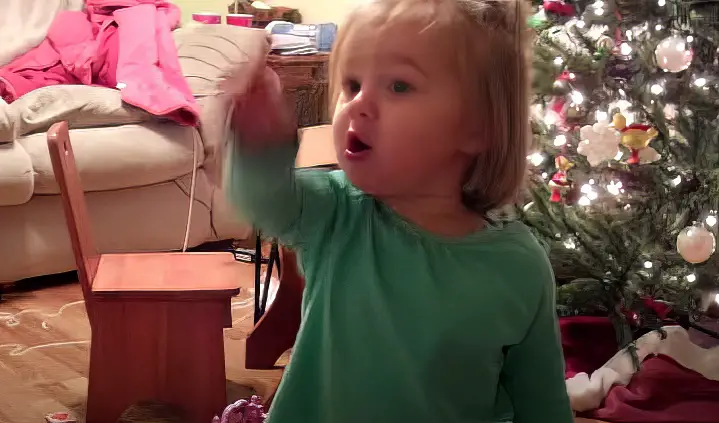 The parents take her reaction as an amusing one. They keep teasing her by kissing one another. The dad is just as happy seeing her fight for his love while the mom finds it hilarious how her little toddler can be so possessive of her dad.
This is a very wholesome video! Watch the full video below and please leave us a Facebook comment to let us know what you thought!
Please hit the SHARE BUTTON to share this video with your friends and family.