The Golden Buzzer is a special feature on the TV show Britain's Got Talent (and other versions of the show around the world) that allows each judge and the host to send one act directly to the live semi-finals of the competition. The Golden Buzzer can only be used once by each judge and the host during the audition rounds and is often reserved for particularly outstanding or moving performances. When the Golden Buzzer is pressed, golden confetti falls from the ceiling and the act is guaranteed a spot in the live semi-finals.
So when Malakai Bayoh stepped up to the microphone for the new season of BGT, no one was expecting what happened. After the obligatory introductions, a little good-natured grilling and a few organ chords, Malakai starts into "Pie Jesu" from Andrew Lloyd Weber's Requiem–a large-scale choral interpretation of the Latin Requiem Mass composed by Weber in 1985–and nothing is the same after that.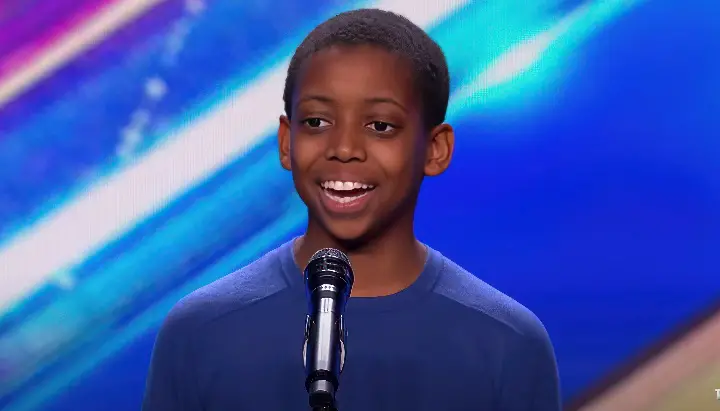 From the minute he starts singing, there is confusion and amazement. At first no one can believe that high voice is coming from this little superstar. But after a few seconds there's smiles that soon settle into a trance-like state where both audience and judges are transfixed by what's happening on stage.
By the time Malakai is finished, a good portion of the audience–and new judge Bruno Tonioli–are in tears at the beauty of what they've just watched. Simon is smiling so big he can hardly talk, but he doesn't need to–he just presses the Golden Buzzer. Watch the full video below and please leave us a Facebook comment to let us know what you thought!
Don't forget to hit the SHARE BUTTON to share this video on Facebook with your friends and family.