Art is definitely the best form of self-expression. Music, painting, sculpture—any medium is great if it lets you express. Dance is one of the most popular forms of expression. This art form has stood the test of time and continues to evolve as well. Every country and culture has its own specific style. Each one is unique and special in its own way.
For instance, Latin American dance routines are probably one of the most popular in the world, thanks to their upbeat music and jaw-dropping moves. Salsa and tango are dances that everyone wants to learn or at least watch. As with any other form of art, they are amazing to watch, they are equally difficult to perfect.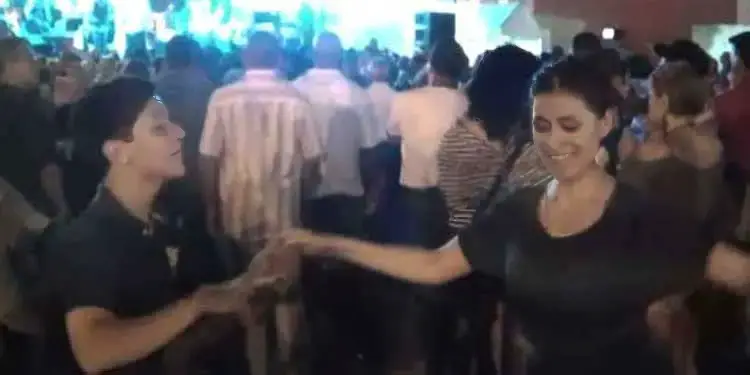 The Guatemalan teen in the clip however, seems to be quite well versed with salsa dancing. When Elke Jorzyk agreed to dance with him at the Puerto Rico Salsa Congress, she probably hadn't expected how good he would be at it! The young boy had moves that really outshone everyone else's moves on the floor. Elke couldn't hide the surprise on her face after he pulled off such a routine! With skills like that, this guy is definitely going places.
With moves like that, it's no wonder that this video of his has gotten over 43 million views on YouTube alone. What's even more shocking is that he's only 14! Watch the full video below and please leave us a Facebook comment to let us know what you thought!
Don't forget to hit the SHARE BUTTON to share this video on Facebook with your friends and family.