I love a good dance video, especially one that includes animals and even more one that includes toddlers. Here's one that includes both animals and toddlers, and I think you're really going to like it!
In this video, Charlotte the toddler has a blast dancing with her dog Zoe. Zoe is a rescue Basset Hound the family adopted from New England Basset Hound Rescue. Basset Hounds are an old breed of hound known for their long ears and short legs. They are friendly and gentle dogs, making them great family pets. They have a wonderful sense of smell and are great tracking dogs. They are also very loyal and are known to be excellent watchdogs.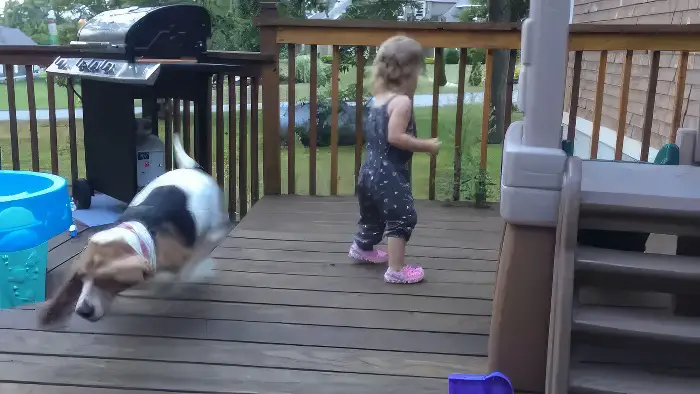 The mom, Amy Bruni, said of Zoe, "She and Charlotte are the best of friends and make me laugh on a daily basis. "Watching this video its clear that friendship extends to the arts because they are both such good dancers. Charlotte has that wonderful toddler step and laugh that is so infectious you can't help but smile. And Zoe is so full of energy, so wanting to please Charlotte, that she's a joy to watch too.
You can't help but fall in love with them both. Watch the full video below and please leave us a Facebook comment to let us know what you thought!
Don't forget to hit the SHARE BUTTON to share this video on Facebook with your friends and family.