Friesian stallions are a breed of horse that originated in The Netherlands and are known for their majestic beauty, strength and agility. They have powerful, muscular bodies and proud, noble expressions. The breed dates back to the Middle Ages and has been used for centuries as a war horse, a carriage horse, and a riding horse.
Well this Friesian, named Frederick the Great, is going to make you want a horse. I mean, I'm not what you would call a big horse person, but after seeing him I think I'd love to have one just like him.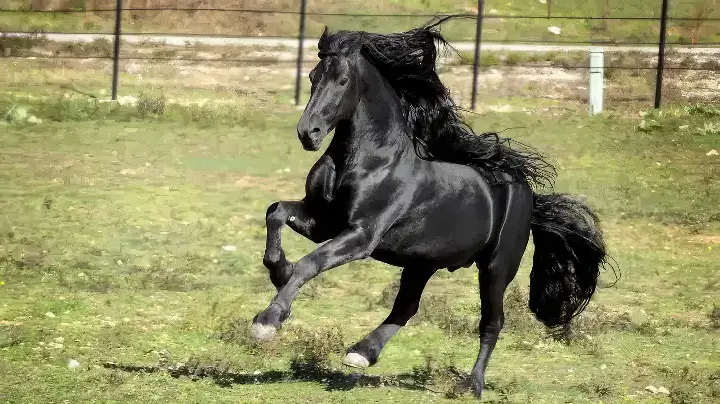 This beautiful stallion is a sight to behold and he is very intelligent to boot. He is known as one of the top Friesian stallions in the world. His incredible breed was specifically selected and focused on in order to save them from extinction. Over the past years, this gentle giant has been sort of a celebrity and he has also managed to gain a number of admirers along the way.
This video below shows this magnificent animal frolicking around and playing with his human friends. One of the best moments of this video was when his trainer called him over to play and he lunged forward for a playful kiss! This guy is seriously one of the most beautiful animals I have seen in my entire life! Watch this gorgeous horse in the clip below and please leave us a Facebook comment to let us know what you thought!
Don't forget to hit the SHARE BUTTON to share this video on Facebook with your friends and family.