We've all seen the internet videos about military homecomings but I, for one, just can't get enough of them. This is certainly one of the good ones.
U.S. Army Sgt. First Class Jason Webb, has been deployed in Korea for two years and is finally getting to come home. He's missed a big chunk of his daughter's junior high school years so the school helps him set up the perfect homecoming.
Haley Webb is a flute player in the orchestra and they were playing at a school assembly. Haley was told she was selected to read the introduction for a "special guest" at the assembly without knowing who it was.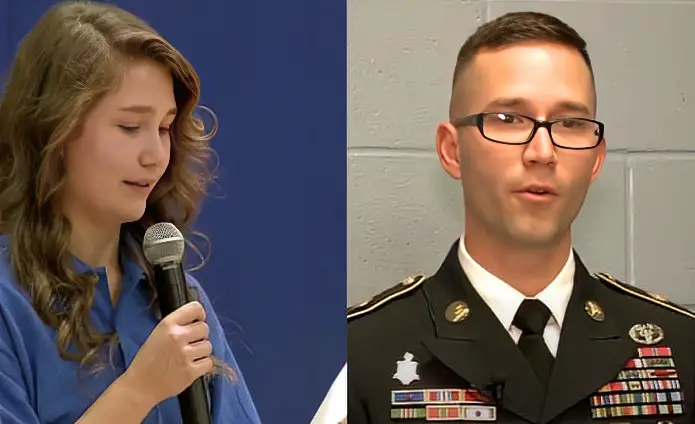 So Haley steps up to the microphone and begins to read the intro while her Dad waits patiently in the back for the right moment. After a few sentences, Haley figures out who it is and looks up just in time to see Dad coming up the aisle.
This video will make you emotional. Watch the full video below and please leave us a Facebook comment to let us know what you thought!
Don't forget to hit the SHARE BUTTON to share this video on Facebook with your friends and family.