When a person has been living separately from his family members, it is always very exciting to get to see them again. You just feel the happiest when you meet someone you've been waiting to meet.
This video will surely make you smile from ear to ear. It is not easy to separate from your deployed military father. It is always important for a person to keep himself strong while his beloved family member is away fighting for his country. The same thing happened to these twin girls who are very close to their father but cannot stay with him because he has to serve the country.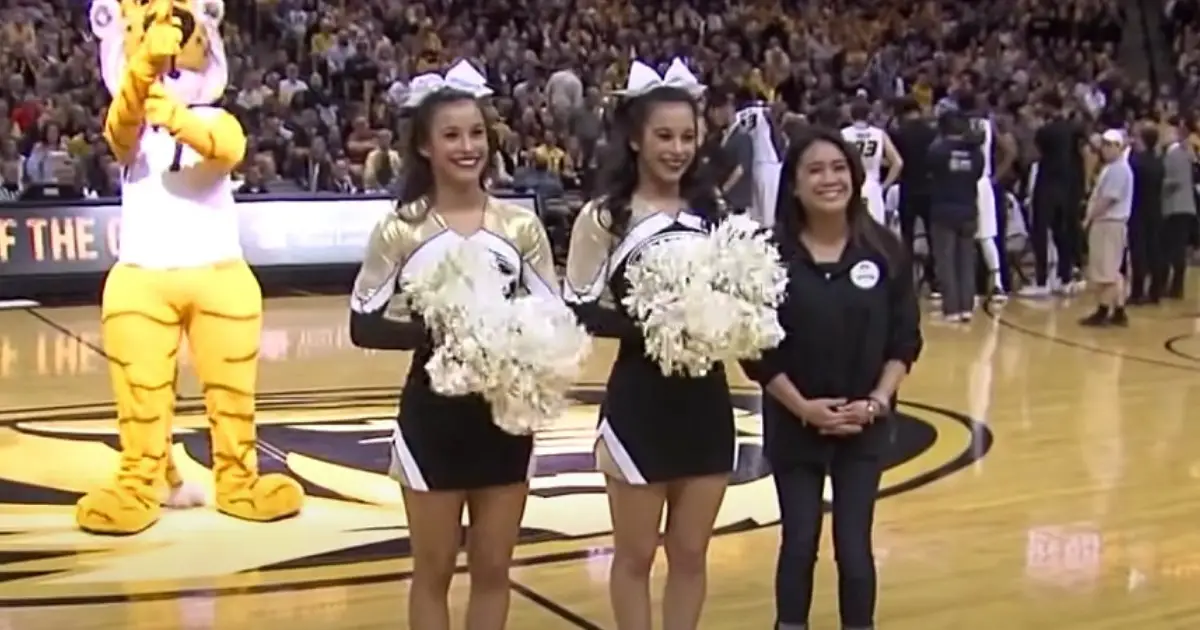 However, when the cheerleading girls were least expecting it, their dad came from the back and hugged the two very tight only to give them the best surprise. " We were cheering at the Mizzou basketball game and we were just told that we were going to go and represent our dad out there for the Veterans United Hero of the Day and we had no idea that he was going to be there," Micaela Kemerling shared.
"All of a sudden I just felt someone grabbing onto me. My initial reaction was, 'Who is grabbing me, like what is going on?' and then I turned my head and realized it was him," Micaela said. Watch the video belowand please leave us a Facebook comment to let us know what you thought!
Don't forget to hit the SHARE BUTTON to share this video on Facebook with your friends and family.