We all have been there, imagining our perfect wedding with our Mr. perfect. The white gown, flowers, the venue, and all the glitz n glam. Because for a woman, her wedding is the best day of her life and she wants it to be perfect with her perfect groom.
But not everyone fulfills this dream. You know your picture-perfect day is going downhill when the one person you love the most abuses you right in front of your whole friends and family.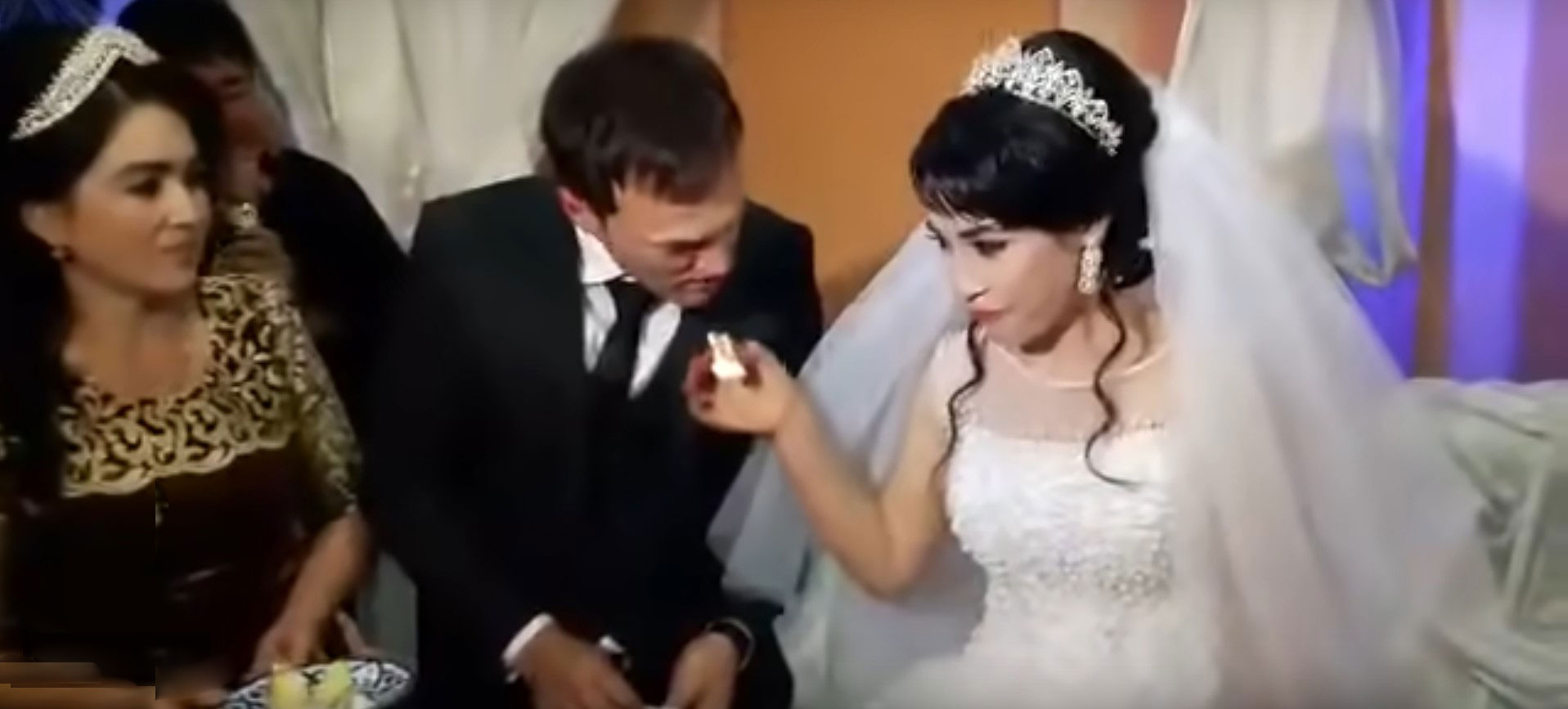 Even if she divorces the man right after the wedding, the bride should now live with the humiliating scar. The Asian woman in the video has a similar story.
The newlywed couples were on the cutting cake ceremony. The bride's friends opened her veil for her husband to give a first bite of the cake. The shy bride thought of playing a little game. So, she teases her groom when it's her turn to feed. But little did she know, she gets a big slap on her face. The slap was so hard that she lands on the chair.
You can tell by the bride's expression how humiliated and shocked she was. And who wouldn't be? If I were in her shoes, I would have thrown the veil, tear the whole wedding down and filed for divorce right away.
Do you have any bizarre bride stories? What would you do if you were the bride in this story?