Agony, the horrible truth of every living existence. Don't get me wrong. These discomforts are warning that helps us modify our behaviors before its too late. However, seeing anyone in pain is not an easy sight to process. Especially in animals, our variance in the language can be the barrier. Even though we understand when they are suffering but the degree is merely known.
But this is a story with a happy ending, that might just make you smile with pleasure. Gobbles, an adorable pup was born with a rare condition, known as "Cerebellar hypoplasia". This disorder minimizes his, muscle movement. When he came to, Resurge Rehabilitation Center, the canine could hardly walk. Usually, he dragged his body around.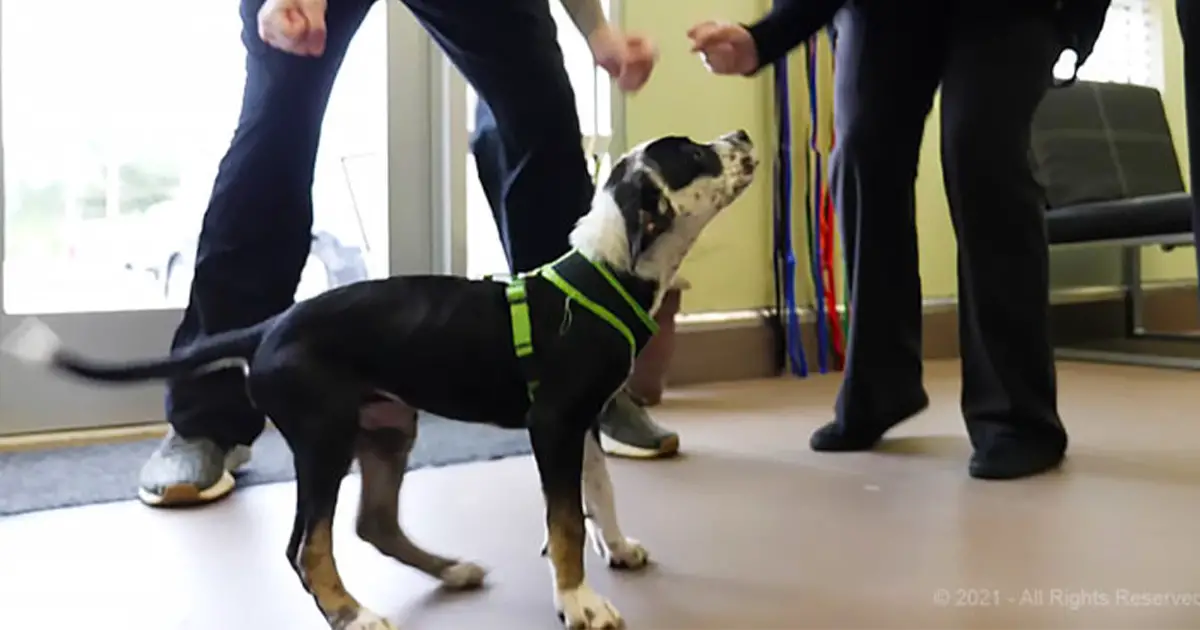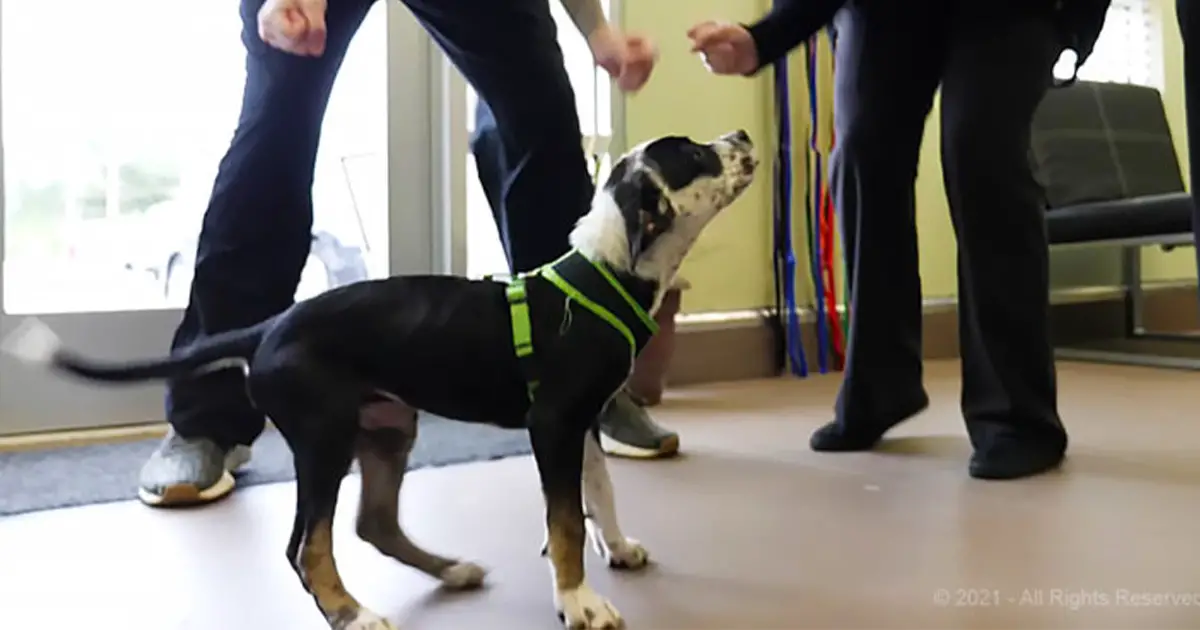 Fortunately, after a month of therapy, Gobbles has promising signs. Now, the adorable pup has his own dance, showcasing his amazing routines. Furthermore, he is not alone, all the health workers encourage Gobbles with good cheer. The happy dance will definitely put a huge smile on your face. Please press play and enjoy this post-therapy dance routine.
Kindly share this clip with your loved ones.