When you are a young baby, you get to learn many new things. Everything is new actually – school, bikes, even walking. Some are easy, while some they are really tough to comprehend. Seems like the case with our animal friends is quite similar to us. Wait till you see what happened when this tiny puppy had to face the stairs!
It looks like this tiny pup is really scared of stairs. When his owner brought him out and put him down in front of the stairs, his reaction is priceless! He hesitates at first, but he really wants to go down to his humans. His solution? This really left me laughing out loud! Keeping aside his fear of the dreaded stairs, he goes for a more daring route!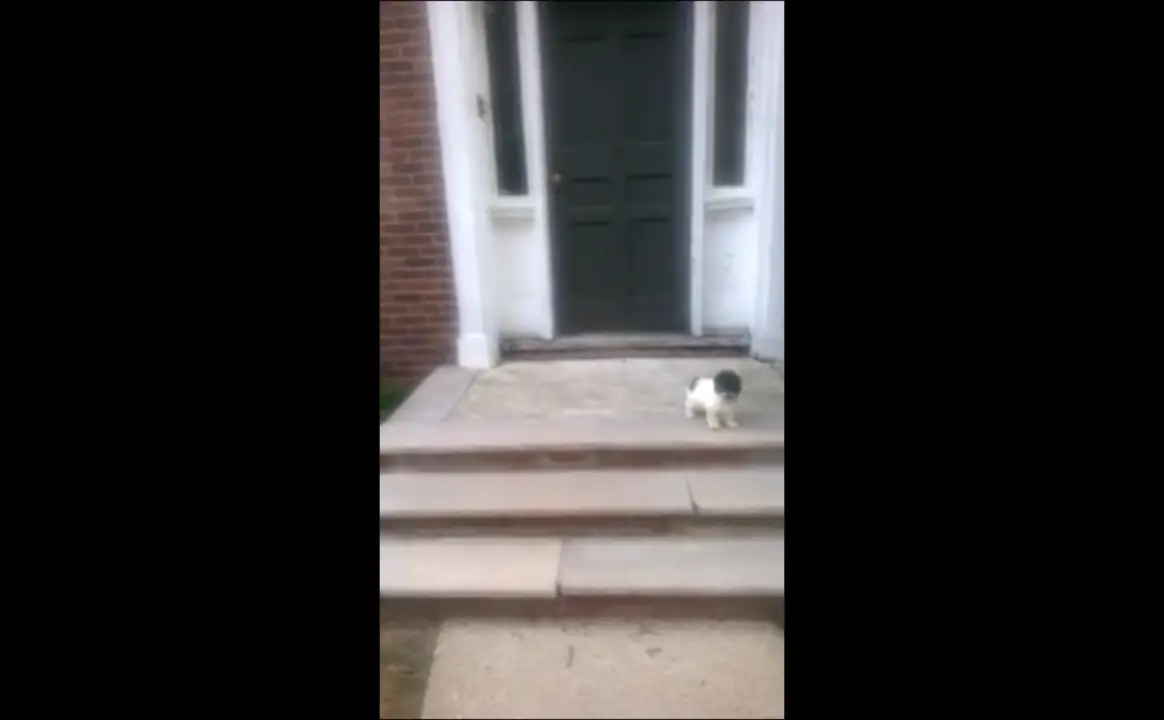 Watch his tiny puppy's easy alternate way in the video below! Were you expecting that? Let us know if this cracked you up in the comments below!
Don't forget to SHARE this hilarious video with your friends and families!