We've seen them in a number of movies like Steven King's It–sad clowns that are just downright scary. Well this one, who goes by the name Puddles Pity Party, is not that. Sometimes, it's hard to come up with a description of what he is but the one think I know he isn't is scary.
When Puddles the clown comes to the set of America's Got Talent, he completely stands out! But the reason people find him odd isn't just the all-white face paint and clothes. It's that he is timid and sad. And not to mention quiet!
But then something unexpected happens: the music begins to play and Puddles starts to sing. And it is clear the man has incredible talent.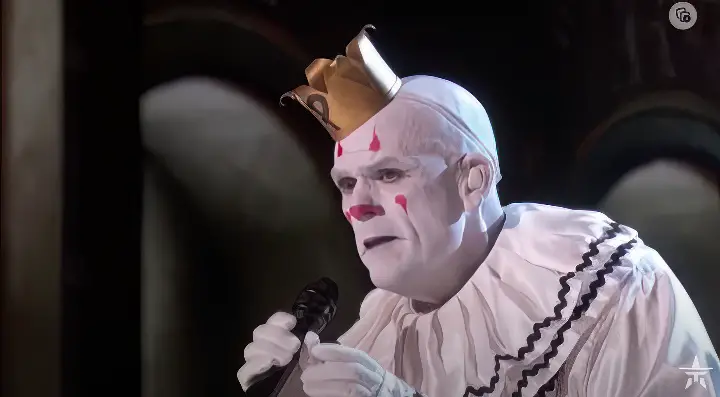 This is actually Puddles second time on AGT. He was on in 2017 and while he was a hit with the fans, he didn't make it to the finals. In 2020 he was back on the America's Got Talent: The Champions showcase. This time, he sings, "I Want to Know What Love Is," the smash 1984 hit from rock band Foreigner.
And like always, there's a twist with Puddles. In addition to having a small orchestra on stage with him, he begins showing videos while he's singing–you have to see them! Watch the full video below to see what happens and please leave us a Facebook comment to let us know what you thought!
Don't forget to hit the SHARE BUTTON to share this video on Facebook with your friends and family.