You often hear stories of people who are changing the world. They might be inspirational people who are helping people in need. Or even people with cool jobs like Marine Biologists who swim with dolphins! But you can't forget the people who are behind them, who help them reach success. One of those big-hearted people is Mr. Patton.
Mr. Patton works as a janitor in a Nashville Elementary School. Moreover, he loves his job! He has a special connection with the students and always brightens up their day. For this reason, all children love him. And why wouldn't they? The custodian not only keeps the school grounds clean, but he also treats the children like his own. He is truly an unsung hero!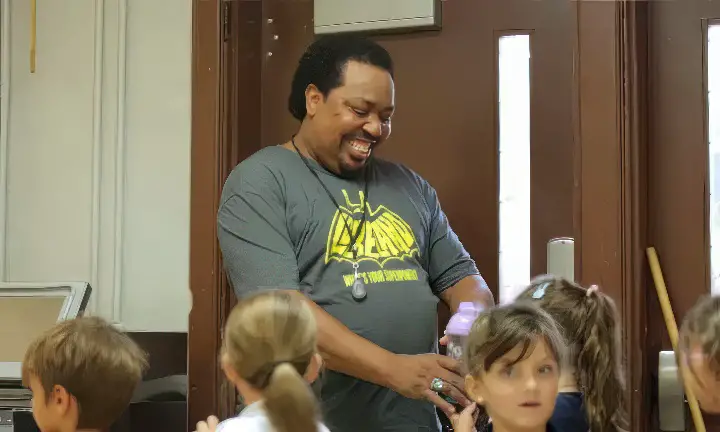 One day, the principal calls Mr. Patton. There has been a massive spill in the school gym! The generous caretaker knows that this is an emergency. So, he gathers the bucket and mop and rushes to clean the spill. But as soon as he enters the room, his expression completely changes.
Surprisingly, to him at least, all the children are gathered in the gym. Why? Of course, to celebrate the hardworking janitor! But it's the way they show their gratitude that hits the custodian. And he can't stop the tears. Mr. Patton deserves all the love in the world.
Watch the sweet video below and please leave us a Facebook comment to let us know what you thought!
Don't forget to hit the SHARE BUTTON to share this video on Facebook with your friends and family.