We can't all dance at work all the time, but some of us can some of the time–and I love that these U.S. servicemen and servicewomen are able to dance at all.
This is one of the most fun videos on the internet. It shows how a person can dance their heart out and still be able to be good at their job. Here we have people whose job is to be tough–U.S. Navy sailors and flyers. It turns out they are just as fun-loving and funny as anyone else when they are not protecting their country.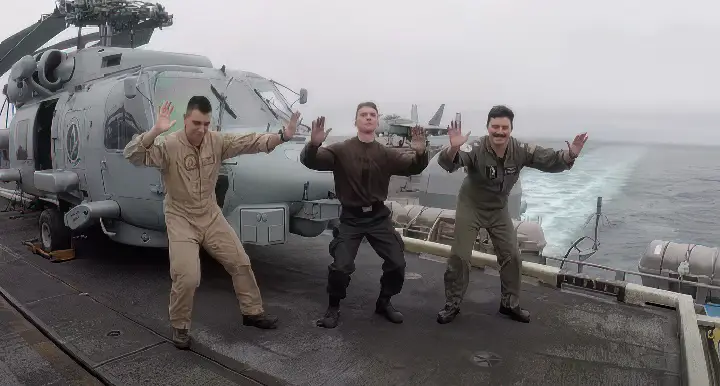 These U.S. Navy sailors and flyers are part of Helicopter Maritime Strike Squadron 78, the Navy Blue Hawks. And this video shows them doing much more than just protecting our country and keeping us safe. Here really spread a lot of positivity and happiness with this performance–they literally made my day with their enthusiasm and fun dance. Justin Timberlake's "Can't Stop the Feeling" has never seemed better or more fun. The video has racked up over a million views and puts everyone watching it in a good mood.
This is one of the most fun group videos you can find the internet. Watch the full video below and please leave us a Facebook comment to let us know what you thought!
Don't forget to hit the SHARE BUTTON to share this video on Facebook with your friends and family.