Weddings feel a little incomplete without music and dancing. Moreover, people dedicate a wedding reception for the first dance and other festivities. However, this couple couldn't hold on till so long. And luckily the vicar was in on leading the wedding service disco!
Gary and Tracy Richardson, who have been together for 11 years, wanted a traditional wedding. But they were also hoping to make their big day joyous and memorable for the guests! So, hearing this during a wedding preparation meeting, reverend Kate Bottley gave the idea for a flashmob wedding.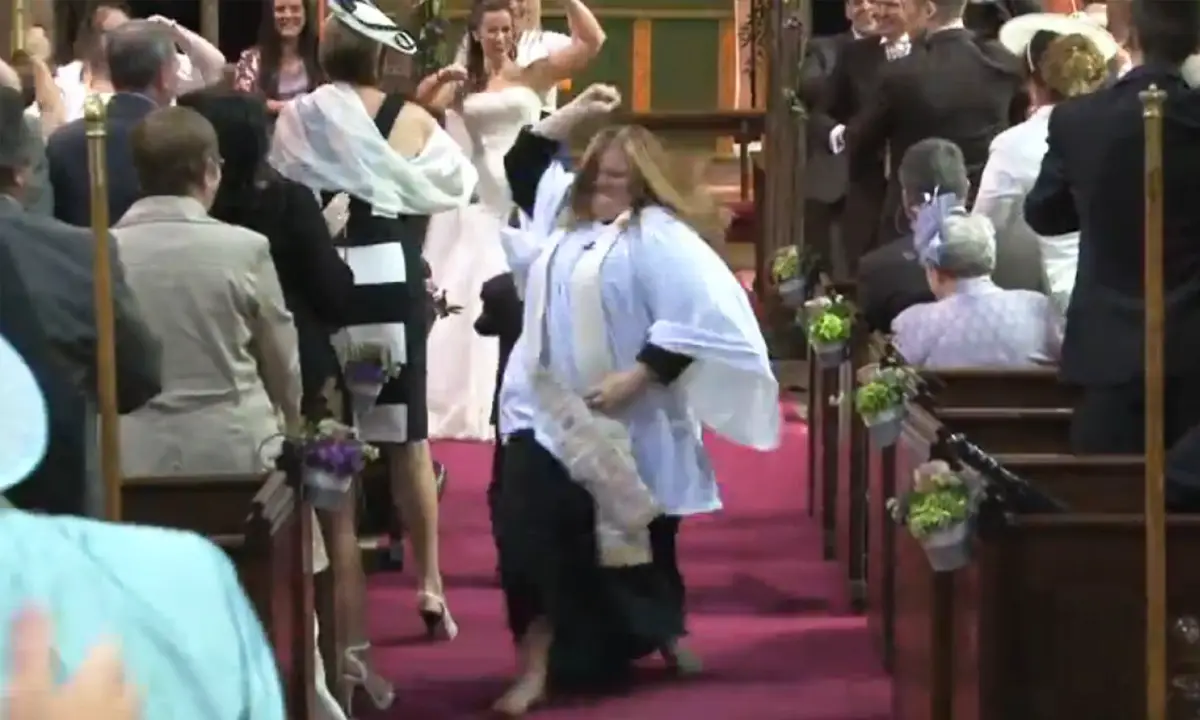 Everything is normal as they exchange vows, and the female priest announces the union. But right after they kiss, something strange happens. Suddenly, the vicar throws her hands in the air as Everybody Dance Now" by C+C Music Factory plays. And the bride and groom join her in a dynamic dance. Further, more and more people join them. And by the time the music changes to "Celebration" by Kool & the Gang, 30 people are on their feet! Watch the video below:
And please COMMENT and SHARE!