When your flight gets delayed, it can be really annoying. And it can be especially irritating if you are already on board and ready for take-off. So entertainment is always welcome. We have come across a lot of surprise performances on planes and trains before. But we have never seen anything like this ever! This barbershop quartet's a cappella performance of The Drifters' "Under the Boardwalk" is going to blow you away with its harmonies.
A flight to New Orleans was delayed for maintenance after all the passengers had boarded. The flight attendant began talking to the passengers and realized that they had a barbershop quartet called Port City Sound in their midst. So she asked them to sing. The gentlemen obliged and most of the passengers began filming them. The attendant says that it was such a great moment that the mood of the passengers completely changed. She says this is one of her favorite moments and that she is really grateful to Port City Sound for the wonderful memory!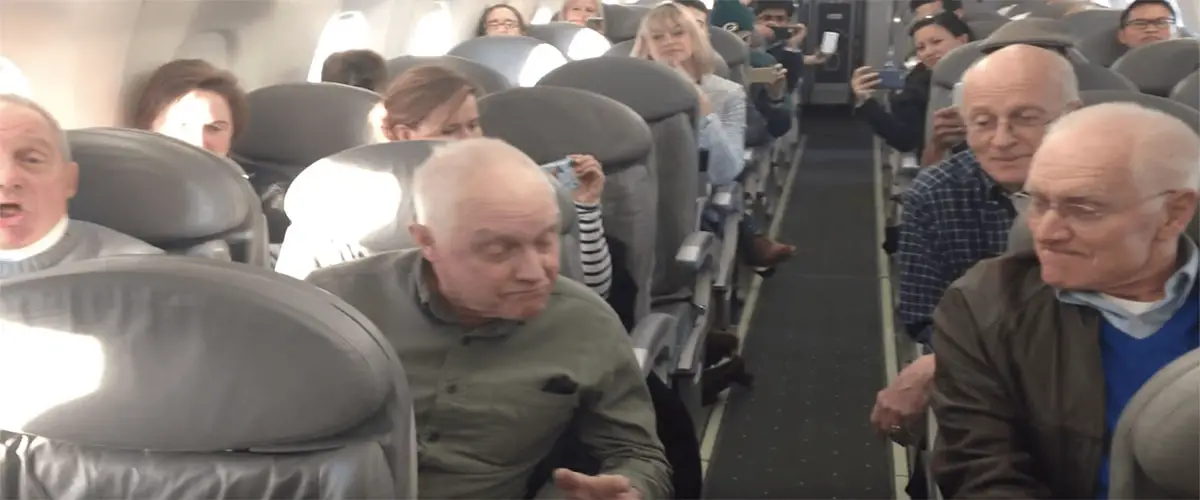 According to the Barbershop Harmony Society (BHS), "Barbershop music features songs with understandable lyrics and easily sing-able melodies, whose tones clearly define a tonal center and imply major and minor chords and barbershop (dominant and secondary dominant) seventh chords that resolve primarily around the circle of fifths, while making frequent use of other resolutions."
Check out their performance on the plane below! Who else wishes they could have seen this in person? Let us know in the comments section!
Don't forget to SHARE this amazing video with your friends and families!
What do you think?