"Sea of Love" is a timeless and enchanting song that has captivated generations with its soothing melodies and heartfelt lyrics. Originally recorded by Phil Phillips in 1959, the song became an instant classic, resonating with listeners and earning a special place in the realm of romantic ballads.
It has also withstood the test of time, resonating with audiences across different eras and musical tastes and it's been covered many times over the years. Led Zeppelin's vocalist Robert Plant formed a side project called The Honeydrippers in 1984 and released a rendition of "Sea of Love" as their debut single. And in 2007, as part of their Grammy Award-winning album "Raising Sand," Robert Plant and Alison Krauss recorded a mesmerizing duet version of the song.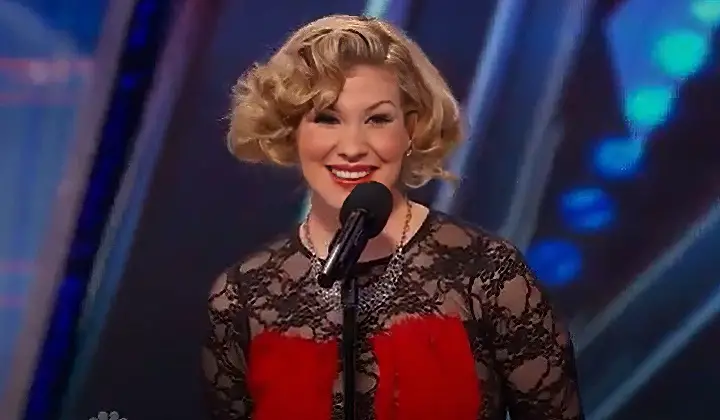 And in 2014, singer-songwriter Emily West from Nashville, Tennessee, stepped onto the America's Got Talent stage to perform another cover of "Sea of Love." She was dressed in a period-appropriate costume that harkened back to 1959. She was accompanied by a single acoustic guitar and as soon as she starts, the audience is immediately captivated.
Her pure voice and simple arrangement could easily have been a Miami supper club or even a Greenwich Village coffee house. This is such a fantastic performance! Emily went on to get second in the season and it's clear why–in the words of judge Howard Stern, "she's the real deal." Watch the full video below and please leave us a Facebook comment to let us know what you thought!
Don't forget to hit the SHARE BUTTON to share this video on Facebook with your friends and family.