You can watch the news just about any night and see lots of footage of people doing the wrong thing. Well here's a great dascam video that shows a group of people doing exactly the right thing at the right time for the right reasons.
A female police officer outside of Cleveland, Ohio, pulled over 64-year-old David Koubeck for going 57 miles per hour in a 35 MPH zone. Without being asked, he gets out of the vehicle and becomes aggressive, eventually causing a physical confrontation with the officer.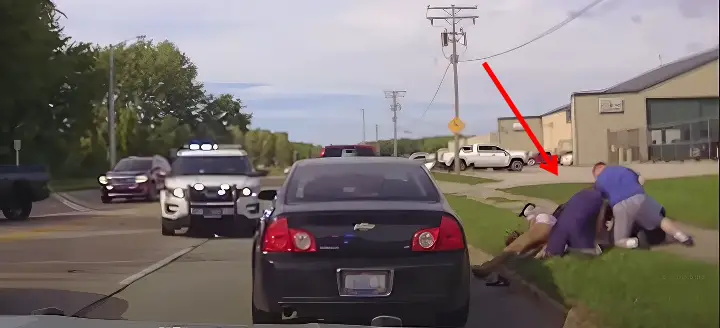 Just as Koubeck has the officer pinned against his vehicle, a good Samaritan who has stopped on the other side of the road quickly steps across the road, tackles Koubeck and throws him to the ground. The policewoman calls for additional backup as she and the good Samaritan struggle to subdue Koubeck.
Before the backup arrives, more citizens join in and hold Koubeck down. A second officer finally arrives and they are able get Koubeck in cuffs.
Watch the full video below and please leave us a Facebook comment to let us know what you thought!
Don't forget to hit the SHARE BUTTON to share this video with your friends and family.