Prior to 2020, people couldn't imagine working under the strict guidelines of social distancing. But once the pandemic cases, surge off the charts, individuals began improvising.
Due to the pandemic, performing working out in mass is completely out of the question. But this didn't stop a dance tutor from the Netherlands to groove with her students in a local park.
Fiek Vdh of The Hague was dancing in the park with her students when she noticed two police officers coming towards her. They came and joined the dancing classes with their horses. It was probably the horses' idea.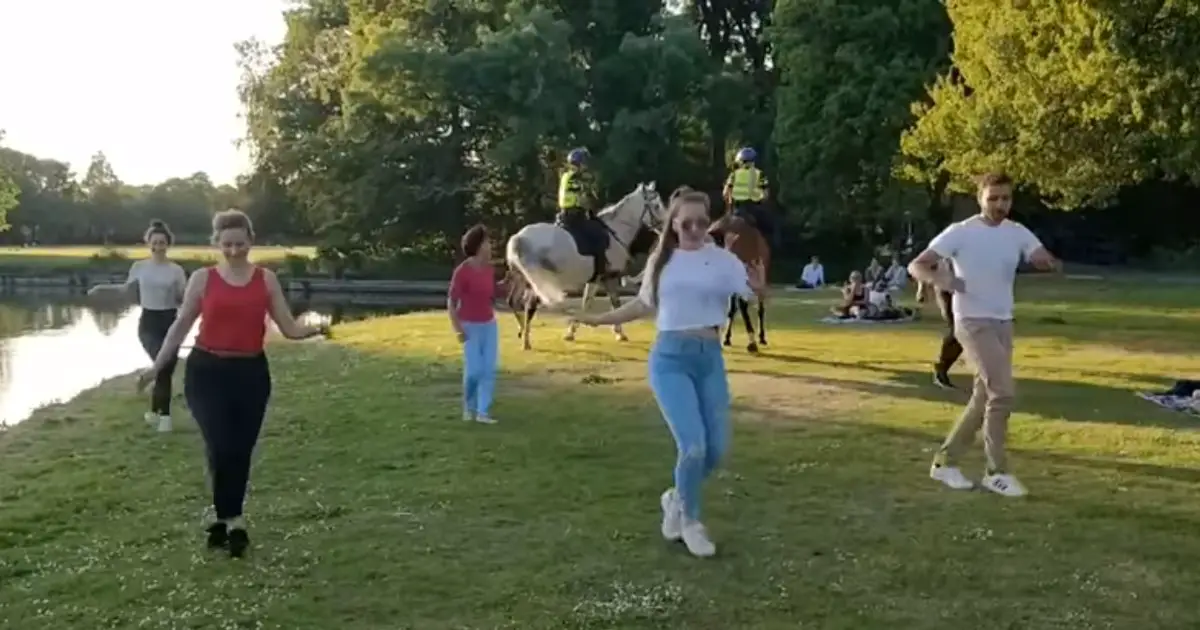 Regardless, we can't complain as this is the most amazing class to witness. The horses mean serious business as they glide in the grass following the instructor. When she makes a spin, the stallions do the same.
Despite the comical situation, Fiek manages to keep it professional. Besides few laughs, she continues to help her students old and new learn the basics of dancing. The video has reached over 3.3k shares. Apparently, it seems people enjoy seeing horses dance. Did you enjoy the dancers in the back? Do share your thoughts in the feed after you watch the clip below.
If the clip made you smile, kindly share it with your loved ones.