It's always fun to watch animals dance, and here's a cockatoo that absolutely knows how to cut a rug–or the top of a cage, anyway!
"Uptown Funk" was one of the biggest hits of 2015, recorded by British producer Mark Ronson and featuring American singer and rapper Bruno Mars. Released as the lead single from Ronson's fourth studio album Uptown Special in November 2014, it has since become a worldwide phenomenon, topping charts in many countries. The song is a funk–pop and soul track, with sleek production and a strong beat.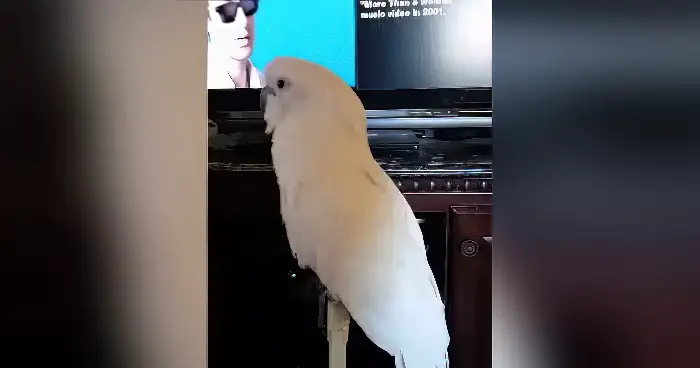 This famous song is still making people dance today. The infectious beats are too good to pass! There are lots of covers and parodies on this song as well. The video below features a dance cover that will leave you smiling from ear to ear!
This was performed by Jaz the cockatoo! According to Jaz's owner, he prefers funk and this was the first time Jaz heard the song. But his reaction? GOLD! Cockatoos and parrots are one of the few birds that are known to recognize and maintain rhythm. Just take this little guy for example! It is heartwarming to see him enjoy himself, isn't it? Watch adorable Jaz dance below and please leave us a Facebook comment to let us know what you thought!
Don't forget to hit the SHARE BUTTON to share this video on Facebook with your friends and family.